Crazy from gym - muscle injections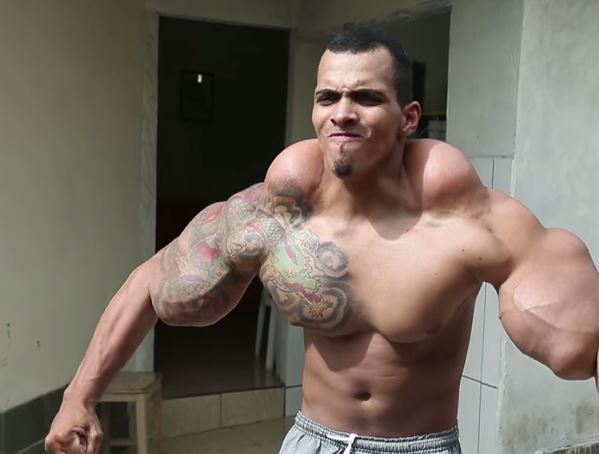 Albania
September 13, 2016 4:00am CST
Besides it is stupid thing to do, this can cost life or amputation. People use garbage to make bodies bigger. What they don't understand is how bad and how ugly this is. Just for the record - there are females who injected oil for beauty and end up mutilated and deformed.
6 responses

• Perth, Australia
13 Sep
@seldom
At the end of the day, people can do what they wish to their bodies but wow, I'd never do it. I feel bad for people who mess around with their bodies. It usually means they have very low self esteem.

• India
28 Jan
@VivaLaDani13
If I get any such idea into my head then feel free to knock sense into me. I will return the favour in your case.


• Perth, Australia
29 Jan
@Daljinder
Oh you don't even need to ask me! I would be annoying the crap out of you until you thought straight again!

• India
29 Jan
@VivaLaDani13
Good! Question: I am trying to kill some of the notifications and some of your comments are just.......off. Are you mad at something or someone?


• Addis Ababa, Ethiopia
13 Sep
I agree with you it is stupid. He looks like an alien. lol

• Philippines
13 Sep
Looks so ugly like that one in the photo. It is really dangerous to have such injections.

• Canada
13 Sep
Ewwwwww it just gives me shivers. I can't even imagine somebody wanting to do this to their bodies. Why they would risk their lives by injecting stuff into their bodies.

• Canada
14 Sep
@seldom
Well I don't think that it is a smart thing to do to your body.

• Albania
20 Sep
@Happy2BeMe
Definitely not. I can understand if procedure makes beautiful or healthier, but this is not.