Do You Think They Got Angry with Me?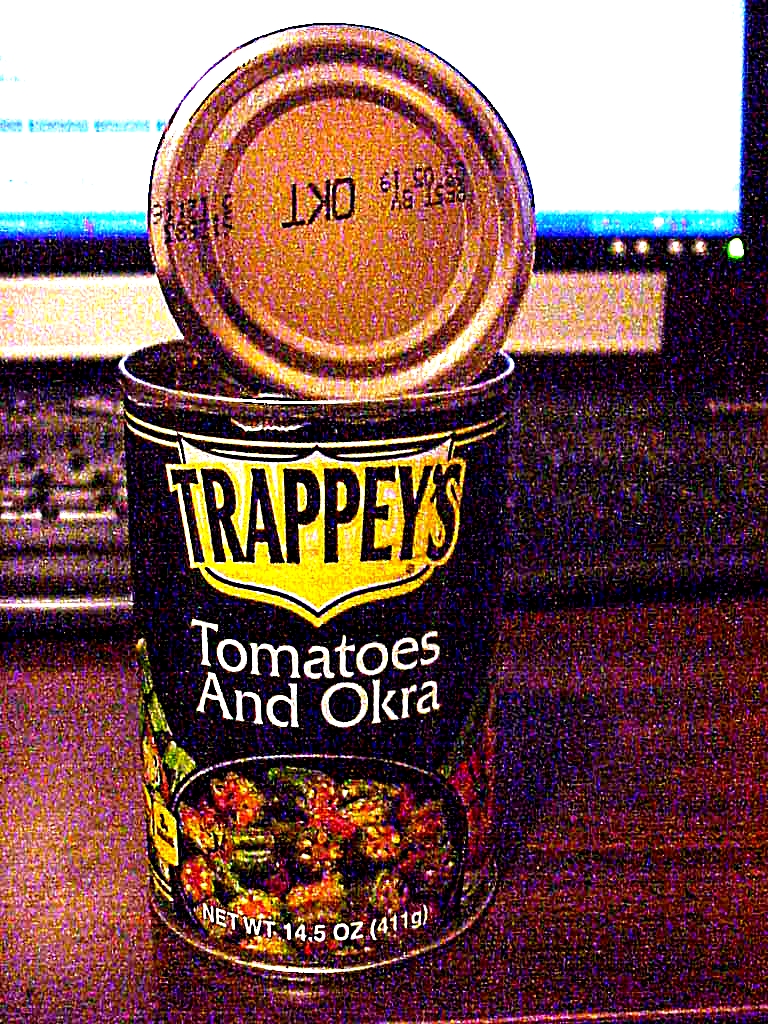 Goodfellow, Texas
September 14, 2016 3:09pm CST
Do You Think They Got Angry with Me? - Not so long ago my hungry bride sent me off to the grocery market. Her instruction was to buy a can of Okra and Tomatoes. Having long ago learned my lessons in obedience, I obeyed. Back to the house I went, one can of "Trappey's Tomatoes and Okra" in the sack. She heated the stuff. and we had it with our evening meal. It was a real dud. Evidently, the manufacturer of that can of okra and tomatoes had used some okra pods that had been well past their prime when picked at the okra farm. It was as though they had chopped up a pile of wooden sticks and cooked the splinters in with the okra and tomatoes. Now then, we really do like well-made okra and tomatoes, nicely sauced and stewed, bright green and red - truly a good-tasting and handsome vegetable to go with the rest of the evening meal. But, wood splinters? No thank you. This can of "Trappey's Okra and Tomatoes" also happens to be one of the more expensive cans of veggies on the store shelf. Usually, this company's stuff is really good eating - so I got a little tight-jawed about the situation - not liking to eat wood splinters all that much. I mailed the supplier a letter telling them about the bad situation with all of those wood-like splinters in with their veggies. I even sent them a photograph of the empty can. I never did hear back from them - not ever- and it has been more than 2 months of waiting. Do you think that they became angry with me just because I spelled the "Trappey's" brand name with a "C?" * * * * * * * * * * Image source: Gus Kilthau * * * * * * * * * *
3 responses


• Goodfellow, Texas
14 Sep 16
@peavey
- Friend Peavey - Perhaps they might be mollified a bit if I were to tell them that I will be taking lessons in word spelling.

-Gus-

• Bunbury, Australia
16 Sep 16
That is quite possibly the reason you didn't get an answer!! :)

• Goodfellow, Texas
16 Sep 16
@JudyEv
- Ms Judy - As most of us learn throughout life, all things may be possible, but those things we really wish for are most rare in occurrence. (and, often that is a good thing, too...)

-Gus-


• Goodfellow, Texas
14 Sep 16
@jaboUK
- Ms Janet - Just one tiny alphabetic character - just one. Oh well... -Gus-