Which ways to earn best online ?.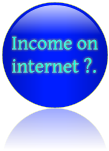 Vietnam
September 15, 2016 1:07am CST
As my current knowledge, there were so much ways to make money online. We earn around some cents from all of them per day only. Not much !!. So, as for you , which ways, which platforms can make us to earn best, high profitable and it still saves our time ?. I knew many aspects such as : Forex trading , survey sites , PTC sites ,writing , affiliate commission, HYIP sites ,… .Besides writing, which platforms were you working for your additional earnings ?. I hope to be listened to your opinion in this topic . I knew so much people wants know and found out any ways to earn best online for their actual life . Especially, there were very much students, pupils want earn online for their study. This` ll be an very expected income for a lot of people on Ground nowadays . Show your thought please …
7 responses

• Philippines
15 Sep 16
The best way to earn online is you not only earn but you also enjoy doing it like what we do here .

• Philippines
19 Sep 16
@lhgchau
Just keep interacting like what we are doing and you will earn each time you interact .


• United States
29 Sep 16
myLot is a great start

I am on other websites but I'm not sure if they're good for international.

• United States
1 Oct 16
@lhgchau
I have never tried Bubblews but heard a lot of bad news about that site when it went bad.

• Vietnam
4 Oct 16
@infatuatedbby
You` re not wrong !. Seems...at the final stage of this site , they did not pay for a lot of members ... !!!.


• United States
25 Sep 16

• Vietnam
27 Sep 16
@BelleStarr
Thanks. You` re not wrong !. We have to promote our blog on internet for earnings !. But, seems ... not easy to gain any profit !. I think .

• United States
27 Sep 16
@lhgchau
You have to have something people want to read. It isn't easy money but it can work.


• Eugene, Oregon
24 Sep 16
I have not found a way to earn much online. I write here and do a few survey sites, but starting a blog takes a long time before you earn anything.

• Vietnam
26 Sep 16
Hi Friend, thank you for your words. If so, reveal your last works for others to refer and learn. Maybe, so much persons want know this , I think . My point is to assist for anyone who is needing a online stable income for their study, their life .

• Eugene, Oregon
26 Sep 16
@lhgchau
This is really the only site I earn a little on. The survey sites vary a lot from country to country I think.

• Vietnam
27 Sep 16
@JamesHxstatic
Thanks for your words . I also knew we earn not much with almost making money sites . Survey sites were one of them . There still were so much other figures to make money online , I deeply hope someone who earned best reveals their job for other to refer . I hope all of us here will be same with them ... .

• United States
3 Oct 16
I mostly use Mylot and Swagbucks.

• Kakamega, Kenya
1 Oct 16
Actually I do not know but want to learn like you

• Philippines
14 Oct 16
The BEST site for me is bitLanders. With bitlanders we could earn from our videos or blog or gallery. I am also reviewing recorded phone calls at Humanatic.