The Cost of Being Cheap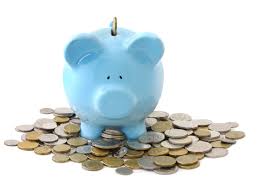 Kingston, Jamaica
September 15, 2016 8:55am CST
I used to know a guy, (calling him Lloyd for this discussion) who was so cheap it was funny. Here was a guy that to save a bus fare (35c) would walk to his second job. Then the sole of his cheap shoes, ($15.00) would drop off. Here was a guy who saved and struggled and opened his own business and then got some very cheap company to do his web page, would hate the results, refuse to pay, get sued and pay as much as he would if he went to a real company. Lloyd never learned. Never matured to the stage of appreciating that if you underpay your staff they will steal. To avoid salaries Lloyd would impose upon his 'friends' . Over and over again, until getting an email from him was instant 'delete without reading' . No matter how much money he had, he never had enough and was always cutting corners, always losing.
3 responses


• United States
15 Sep 16
I am very frugal but always go for the best I can afford when I do decide to buy something.


• Jacksonville, Florida
15 Sep 16
Some people are like that and they have to learn tough lesson after tough lesson. I am in the middle-I don't over spend but I also don't cut corners either. I don't buy things I don't need though either.