Checked Out the City's Latest Attraction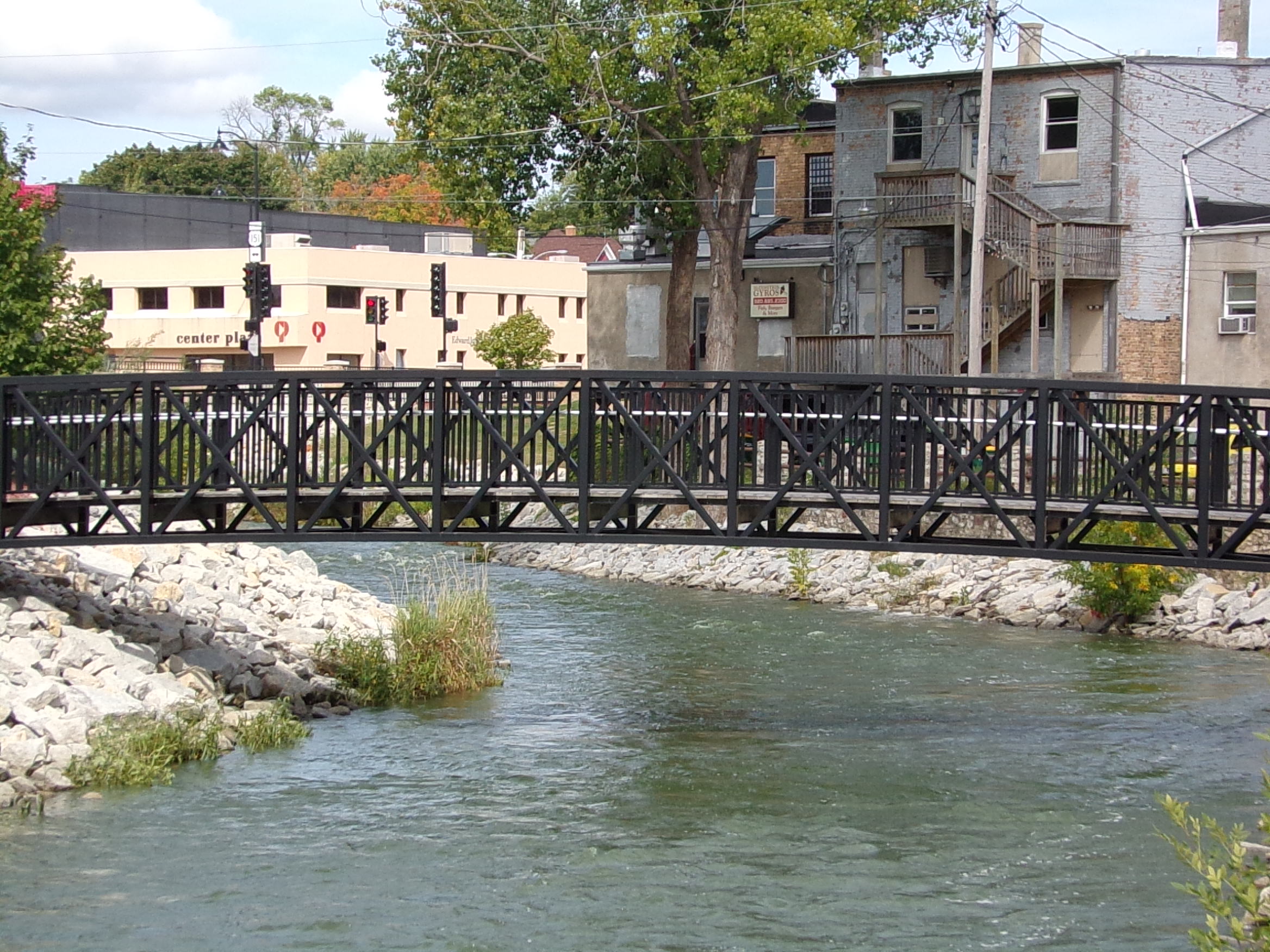 Beaver Dam, Wisconsin
September 15, 2016 12:31pm CST
Our local Rotary Club recently added a river walk next to the downtown portion of the Beaver Dam River and, since it was on my way home, I decided to stop and check it out. It starts at this pedestrian bridge which, in itself, has a short history. At one point, the river below it flowed underneath a parking lot. However, several years ago, we had a bunch of rain and a really bad flood that caused damage to some of the local businesses and several homes up river. As a result, they decided to get rid of the parking lot that straddled the river and, instead, let the water flow freely and built the bridge to connect the two parking lot halves. So far at least, it seems to have prevented any serious flooding since.
5 responses

• Bunbury, Australia
15 Sep 16
This sounds like a really good idea. I would hate to have water pouring into the house - or my business.

• Beaver Dam, Wisconsin
3 Oct 16
It's still a pretty sore point of contention years later. Following the flood, the city agreed to buy the flooded buildings from all the affected businesses but made no such offer to the people who had their homes flooded then quietly declared those homes in a flood plain (which had never been the case before). The home values plunged following the flood and the city itself lost out on a major opportunity because it could have razed the buildings and put in a big park with fishing access. Now, that area is becoming a slum.

• Bunbury, Australia
4 Oct 16
@srhelmer
Sometimes cities/councils/shires can be very short-sighted.

• Los Angeles, California
2 Oct 16
Great to get rid of the parking lot and create something nice.