Wonderful Carousels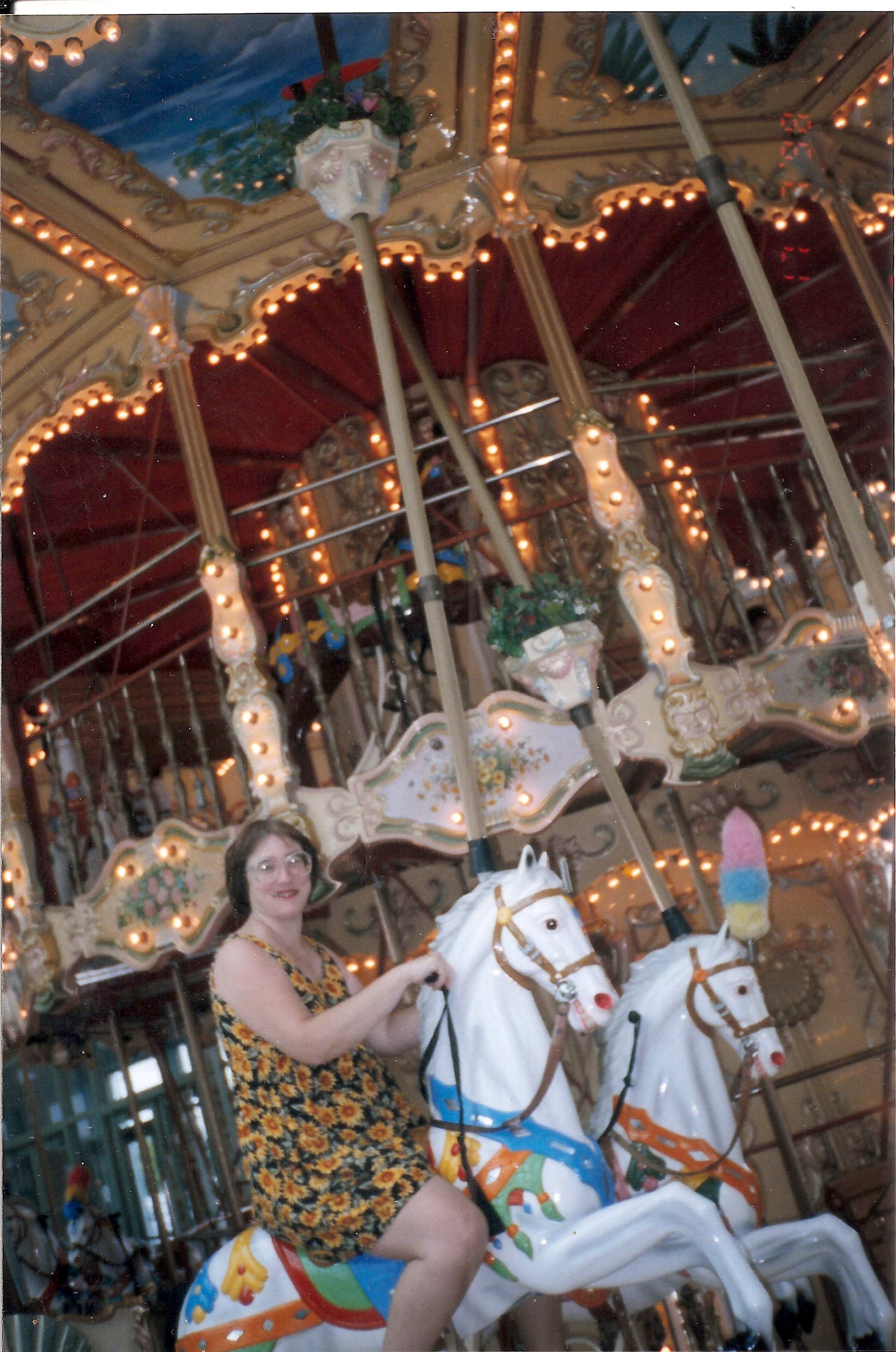 Daytona Beach, Florida
September 15, 2016 1:12pm CST
Today I was sorting some more of my photos and found one of me on a carousel. As a child I used to love carousels so much. Anytime and anyplace I saw one I just had to take a look at it and ride it. However the oddest part was that as a small child of about five I was scared to climb up on those horses. They looked so big and went up and down. Even so I had to ride the carousel. So mom had to come with me and sit in on one of those big benches and we would go round and round. She never had too much fun but she did it for me. Finally when I was ten years old I was brave enough to climb on top of a horse. Mom made sure the seat belt was pulled tight and off I went. From then on you couldn't keep me from a carousel. I have ridden on lots of different painted horses, wild animals and even a carousel with farmyard animals. In this picture I'm already a grown-up but I still have to ride the carousel. Did you enjoy riding on carousels?
2 responses

• Canada
15 Sep 16
I love carousels. There is just something magical about it. I haven't been on one in years but I use to love them as a child and when my children were younger I would go on it with them. They would ride the horses and I would sit on the bench.

• Daytona Beach, Florida
15 Sep 16
I would even take a ride now if I found a carousel
@Happy2BeMe

• Canada
15 Sep 16
@RasmaSandra
I would too but you don't see them often anymore.

• Daytona Beach, Florida
19 Sep 16
@Happy2BeMe
that is the problem. I would probably have more luck finding a carousel in the US than in Latvia. In fact I have no idea if there are any here. Perhaps it's time to make money and put one up in my garden. Then you can come visit and we can turn ourselves around and silly.



• Bunbury, Australia
15 Sep 16
Begin horse-mad from a young age, getting on the horses didn't worry me. Weren't the carousels ornate in those days? Probably still are.

• Daytona Beach, Florida
19 Sep 16
Now I'm bound and determined to discover if there are any carousels in Latvia. So far I haven't bumped into any
@JudyEv

• Bunbury, Australia
19 Sep 16
@RasmaSandra
Our zoo has an antique one still in operation. I think there might be a weight liimit on it now.