When You Make People Hate You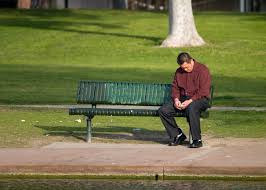 Kingston, Jamaica
September 16, 2016 4:59pm CST
I was watching an old episode of Twilight Zone. A very wealthy chap had built a bomb shelter way deep below an apartment building. He invited three people whom he felt had wronged him to visit with 'a matter of life and death.' The three came and he had set up an elaborate hoax. At a point sirens would go off and warnings would come over the radio and he had a television which would give the picture of a bomb decimating New York City. He wanted them to apologise to him, but they didn't want to be caught dead with him and left to go out to what they believed was certain death. I recall this chap who made his parent's life hell. No matter how they tried he always shunned and insulted them. One day, having not seen or heard from the for three years he drove over to the house. He saw other people there and learned his parents had sold the house and moved three years ago. No one knew where. He didn't know their friends or anything. There was no way he could find them. He had reached the point in his family that was in that Twilight Zone episode. Where people no longer want to be caught dead in your company.
3 responses

•
24 Sep 16
That would not be possible nowadays. Everyone is in Facebook, no one can truly disappear.

•
26 Sep 16
@tallawah
OK, almost anyone. Sometimes people are just there because other people took a picture of them and put them on their own profile..


• Dhaka, Bangladesh
18 Sep 16
its horrible


• Philippines
17 Sep 16
that's a scary thing to happen. i wonder why did he grow up that way? i mean did he have a terrible home life that's why he shunned and insulted them? or was he spoiled too much and became materialistic and arrogant? did he not have siblings, uncles, aunts, cousins, grandparents?