Today's Adventures in Baking: The Victoria Sandwich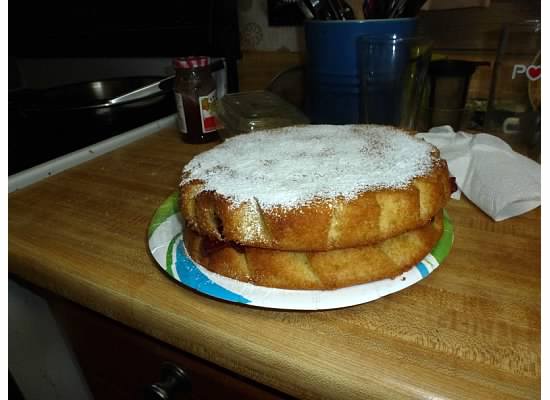 United States
September 16, 2016 8:34pm CST
Today, I managed to bake a cake from scratch, something that always terrifies me. The recipe is from the Great British Baking Show, a recent favourite of mine, and this was my first attempt at making a Victoria Sandwich. It's pretty simple, a genoise buttercake, in two layers, with strawberry jam in between. Confectioner's sugar on top to finish it, and to really push it over the top, add whipped cream. It turned out a little bit too dry for me, but on the whole, not too bad. J turned his nose up at it, but that doesn't bother me much. Just means more cake for me!
8 responses

• Bunbury, Australia
17 Sep 16
We made these at school in the last few weeks of home science. They were considered challenging to make even then.

• Philippines
17 Sep 16
it looks great. too bad it's dry, but you're right. more cake for you! why is it called sandwich, though, if it's a cake?

• United States
21 Sep 16
It's called a sandwich from the appearance -- two layers with jam in between. It's also called a Victoria Sponge.


• United States
17 Sep 16
Wow that sandwich looks tasty! I will be there to eat it soon!

• Colorado Springs, Colorado
17 Sep 16

• Philippines
17 Sep 16
Congratulations. Not sure I'd be able to bake something at all.