Share your grief..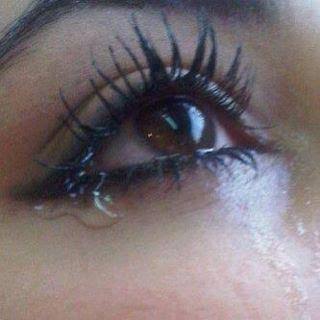 Ranchi, India
September 17, 2016 11:41am CST
I have seen in my life that many people don't share their greif, pain and suffering with other people. They think that people will enjoy it but not everyone is the same. I think that we must look for people in our life who really care and share our problems to them. I have tried this and found that it really helps to get relieved, we feel light hearted and all our tensions get vanished . So, people i would suggest we must not keep things in our heart because the more we try to keep quiet the more we suffer...its better to apeak up..its better to share..What do you think?
8 responses

• United States
17 Sep 16
Sometimes we may think that sharing grief is a sign of weakness, but it is not. Others are there to help and we should not be too proud to share of sadness.

• Ranchi, India
17 Sep 16
Yes...you are correct,sharing grief is not a sign of weakness,infact it makes us strong..really strong.

• Miami, Florida
17 Sep 16
Talking to someone about your pain is therapy. You can help someone who are going through the samething you have been through or they can help you because they have been through it.

• Ranchi, India
18 Sep 16
Yeah..definetely...because the person who has gone through the same knows what exactly is good or bad for that person and how will he recover.. :-)

• Mumbai, India
17 Sep 16
Yes, definetely, one must share his or her griefs because when you do it you feel mentally and physically fresh and calm. Dont keep things in your heart and say it aloud always. You'll find your life turning into better.

• Ranchi, India
17 Sep 16
Sharing your grief is a good option to make us feel much better. I always do it...and if i don't do it,i really feel suffocated.

• Ranchi, India
17 Sep 16
I must say that i have also tried this...earlier i used to be very introvert and reserved but, now, i have really started trusting people and sharing my problems to them, it feels great.. :-)


• Ranchi, India
17 Sep 16
Yes,its true, many people in our life are actually happy that we have a problem. They celebrate it. But yes it not good to take everybody in the same lane...we must recognise people and should not blame everybody. Everybody in life are having griefs and if we dont share that how would we move ahead and grow.. :-)

• Lenox, Georgia
17 Sep 16
That's what I love about mylot. We can share our thoughts and feelings openly here with people who truly care.