Pisonet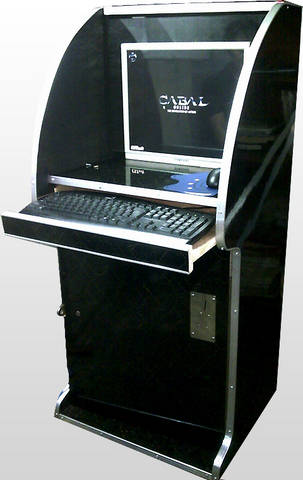 Davao, Philippines
September 18, 2016 12:23am CST
I used to use my phone in browsing the internet especially in logging in on Mylot. But it was all changed when my phone suddenly shuts down and unable to switch it on again. That was sad for it hurts like breaking up with your girlfriend for me. :D After that, I then used the so called pisonet which is available in our neighbor. Pisonet is an internet shop that you could use by inserting a peso coin on its slot that is attached to a desktop to activate the computer. One peso is good for 7minutes and five peso coin is good for 35minutes. With this I can still log in to my account and others. Have you guys experienced using this Pesonet machine?
2 responses

• Calgary, Alberta
18 Sep 16
I dont like to be surrounded by children and teenagers so I stay away from cyber cafes and Pisonets. I am happy that I have my own internet at home because I dont need to deal with annoying whipper snappers.

• Davao, Philippines
18 Sep 16
that is great.. having a pc at home is really great and thats my dream since childhood but cant afford it yet. :D

• Philippines
18 Sep 16
i used one here in our neighborhood when our computer broke down. the minimum was 5 pesos. in the past, i also rented one for 30 minutes while i'm in the nearest mall.

• Davao, Philippines
18 Sep 16
That is good. But I just wonder if there is a so called pesonet in other countries. :D

• Calgary, Alberta
18 Sep 16
I noticed, most cyber cafes are gone and where replaced by pisonets.

• Davao, Philippines
18 Sep 16
@CaptAlbertWhisker
yeah maybe because pisonet is better because you dont need a person to attend the customers and watch them for the security of your computers.