A day at Rievaux Abbey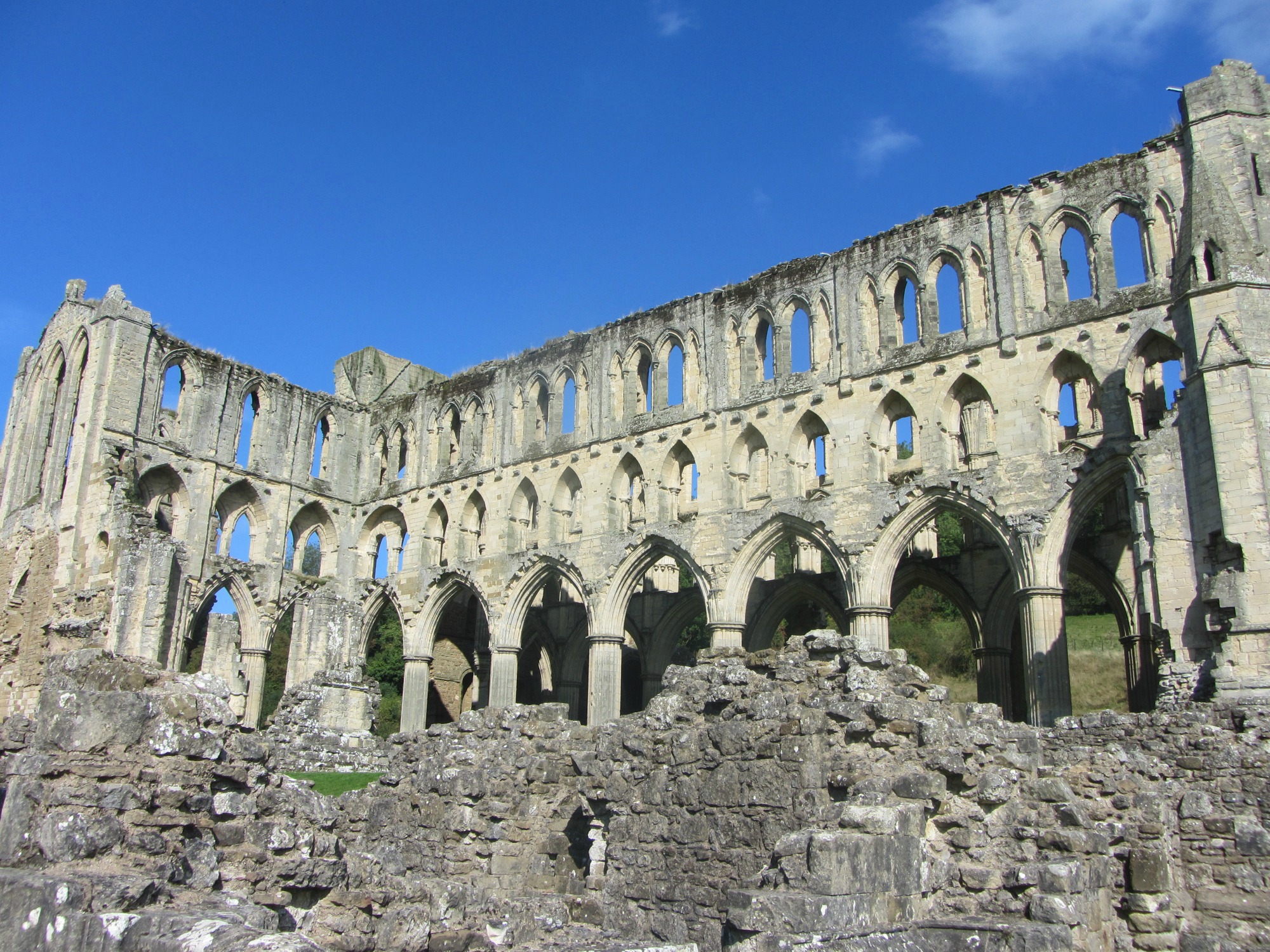 Sheffield, England
September 18, 2016 4:26am CST
Yesterday we visited the ruins of a Cistercian abbey in Rievaulx in the North Yorkshire Moors. Founded in the 12th century, it was dissolved by King Henry VIII in 1538. Religious intolerance is as old as time but King Henry's reasons for dissolving the monasteries was perhaps more financial than spiritual. Rievaulx was one of the wealthiest abbeys in the land and Henry wanted that wealth for himself. It was a beautiful day yesterday and I thought the abbey ruins looked stunning against the blue sky. I loved exploring the ruins. I can simply lose myself in all the different shapes and textures. It's hard to try to picture how it was when the monks were going about their business. 'Business' is the right word, because the medieval monks of Rievaulx didn't just spend their days in prayer. They were involved in the mining of lead and iron as well as sheep farming, which was highly profitable. Did you go anywhere interesting this weekend?
3 responses

• Bunbury, Australia
18 Sep 16
I loved going through any sort of ruins when we visited Europe last year. I couldn't get over the thickness of the walls and how difficult they must have been to build without modern mechanical implements.

• Philippines
19 Sep 16
and how many people were involved and how they reacted when it was finished and how they're still standing today.

• France
18 Sep 16
Your photo is beautiful

. I visited Rievaux years ago, and I had forgotten it. There is a mix of 12th and 13th C architecture very interesting. There is an old car festival in my city this weekend. I want to take a few photos of cars today. Not so old than your abbey, but also interesting.

• Sheffield, England
18 Sep 16
The car festival should present some great photo opportunities. Yes, the abbey was a very interesting, tranquil place and you could almost touch the history. It's years since I was there. The last time I went with my parents when I was about 10, I think.