Mylotters are Holidaying or Asleep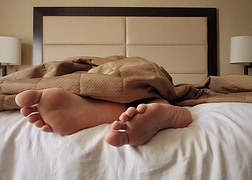 8 responses


• Philippines
18 Sep 16
Hi Xavier! Well, I was with my family the whole day as Sunday is family day for us. We are all busy doing our own thing, with our respective jobs the whole week so we agreed that we will spend Sundays together or at least have lunch together if some of us have to attend to other important matters. It is actually a refreshing break from our work plus we get to spend the whole day with people we love. I hope that you had a great Sunday as well!

•
18 Sep 16
Yes Angel, Sunday is the day when we can be with our family.


• Jacksonville, Florida
18 Sep 16
I just woke up a little bit ago, so I am just getting my day started.

• Philippines
19 Sep 16
I was not here for I was in TinyCent making and posting articles until I reached the threshold and I was able to redeem.