What's The Point?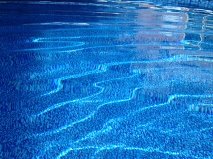 Orangeville, Ontario
September 18, 2016 3:28pm CST
This really, really bugs me. My husband has always said the courteous, "I'll ask the wife." Whether it's something he wants, or something he wants to do, with or without me. Like golfing. "I'll check with the wife," but no matter what I say he just goes ahead and does it. Yesterday he went to look at his work partner's neighbour's living room furniture. She wants to get rid of it because it's too big for her living room. He said we would take it without even asking me. Today he went to pick it up and I got all mad because where are we going to put it, or where are we going to put what he is moving out? Our furniture is in relatively good condition. The sofa and love seat he agreed to take is 10 years old and he said it was the same colour as his recliner... beige. So he took me with him to look at it. Now it's a little hard to say anything when the owner is in the room but she finally did leave the room so I could tell my husband that it is old, ugly, stained, cat scratched. Of course it's now in our family room with our love seat in the garage and our futon out on the deck (part of it - the frame is on the deck and I assume the cushion is up in my daughter's relatively empty bedroom). He had made some lame comment about cleaning the furniture but I know that will never happen. AND it's not the same colour as our recliner. It's got a dirty green tinge to it. He never told me whether he was just taking it off her hands or buying it from her. If he paid her I'm going to be mad because we just got through saying we couldn't spend anymore money on ANYTHING. He asked me to pay the credit card bill out of the money I socked away for safe keeping. I did and told him I wasn't touching it anymore. I told him to get our daughter to start paying him some money, at least for her phone. "She's got bills," he says. Yeah, don't we all. Really, why does he bother asking me if he is just going to go ahead and do it anyway? It's like my opinion doesn't count.
9 responses

• Canada
18 Sep 16
That would make me angry too. What was he even thinking? I guess he wasn't. I would be nagging non stop. I would be so upset. He should have checked with you first.

• Orangeville, Ontario
19 Sep 16
@Happy2BeMe
A conversation with my daughter and her boyfriend (who was there with his truck) summed up that my husband never listens to anyone... except perhaps his stupid partner at work who, for some reason, he thinks knows everything.




• Singapore, Singapore
21 Sep 16
I think some people ask only to act diplomatic when they are not. when this happens, i would have the same sentiments? then what's the point of asking?




• Singapore, Singapore
21 Sep 16
@patgalca
i think ypu misunderstood becos of different ways of expressions. What's the point if asking was actually to your other half, not you

• Oxford, England
20 Sep 16
I think I would sit him down and tell him how you feel and that he keeps doing it.

• Philippines
18 Sep 16
I hate it when my opinion is being ignored. Especially when I know my opinion is the right one.

• Bunbury, Australia
19 Sep 16
I'm not surprised you're angry. I'm sure the last thing you needed was someone else's grubby furniture.

• Canada
19 Sep 16
Clearly the two of you need to find a non confrontational way to communicate. Sitting down, working out finances....if your daughter has an income she should be contributing to expenses AND paying her own bills. Maybe you will need to consider the cost of hauling the stuff away for your sanity. If you can get it to your house, surely there is a way to take it elsewhere.



• Orangeville, Ontario
19 Sep 16
My daughter's boyfriend was there with his truck to help. I called him to help me say 'no to the sofa'. He just shrugged (because the lady was back in the room). He told me later that he suggested to my husband that they just leave it in his truck and he would take it home and burn it. Said his allergies started acting up because of the cat hair. He assured me hubby did not pay any money for these. He said he would have spoken up for sure if he had. If bringing these pieces of furniture in the house has accomplished anything, it's my desire to go out and buy new furniture!!!

• Orangeville, Ontario
20 Sep 16
@LadyDuck
He has been working nights since so, honestly, we haven't really spoken to one another since. He sleeps most of the day. But he hasn't really been coming to me to give me a proper good-bye. I've been making his lunch though. When he is off shift and he asks me again what I think of the furniture, I will tell him.