Birds' singing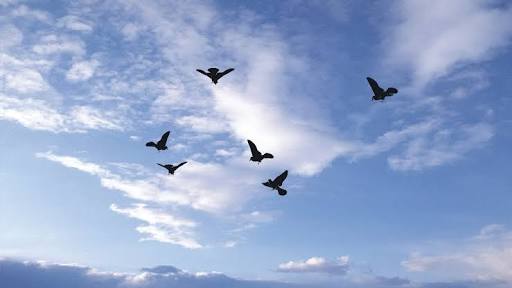 Denpasar, Indonesia
September 18, 2016 7:23pm CST
When you wake up in the morning, are there animals' sounds you hear, like birds singing, cocks' sounds, etc?. I'm so lucky that i always hear birds' singing when i open my window, and i can see a flock of birds flying in the sky. They look happy and free. Listening to their singing seems to give me energy to start my day. How about you? Do you ever hear birds singing when you wake up in the morning?
7 responses


• Philippines
19 Sep 16
Yes, when i wake up at 5:00 a.m. in the morning the birds on the trees at the vacant lot beside our house are already chirping . What a nice sound to meet when i wake up , amidst the silence of the early morning when everyone is still asleep.



• Philippines
19 Sep 16
Yes, I can hear birds and chicken too.

• Hyderabad, India
19 Sep 16
you are lucky. I always hear the voices of ladies at the tap. I was having this luck of hearing the singing of birds when I was in my native place. In the city, there is no such good symptom.

• Denpasar, Indonesia
19 Sep 16
Thank you. Yes, i consider myself so lucky. Where are you now? And did you live in a villahe before? That's nice to have a housw in the village since we can still hear the birds' singing. Now i live in a city, but luckily there are still some birds greeting me with their singing in the morning!

•
19 Sep 16
While I am reading your words I am hearing birds' singing. Praise be to God for the birds!