It's legging season has started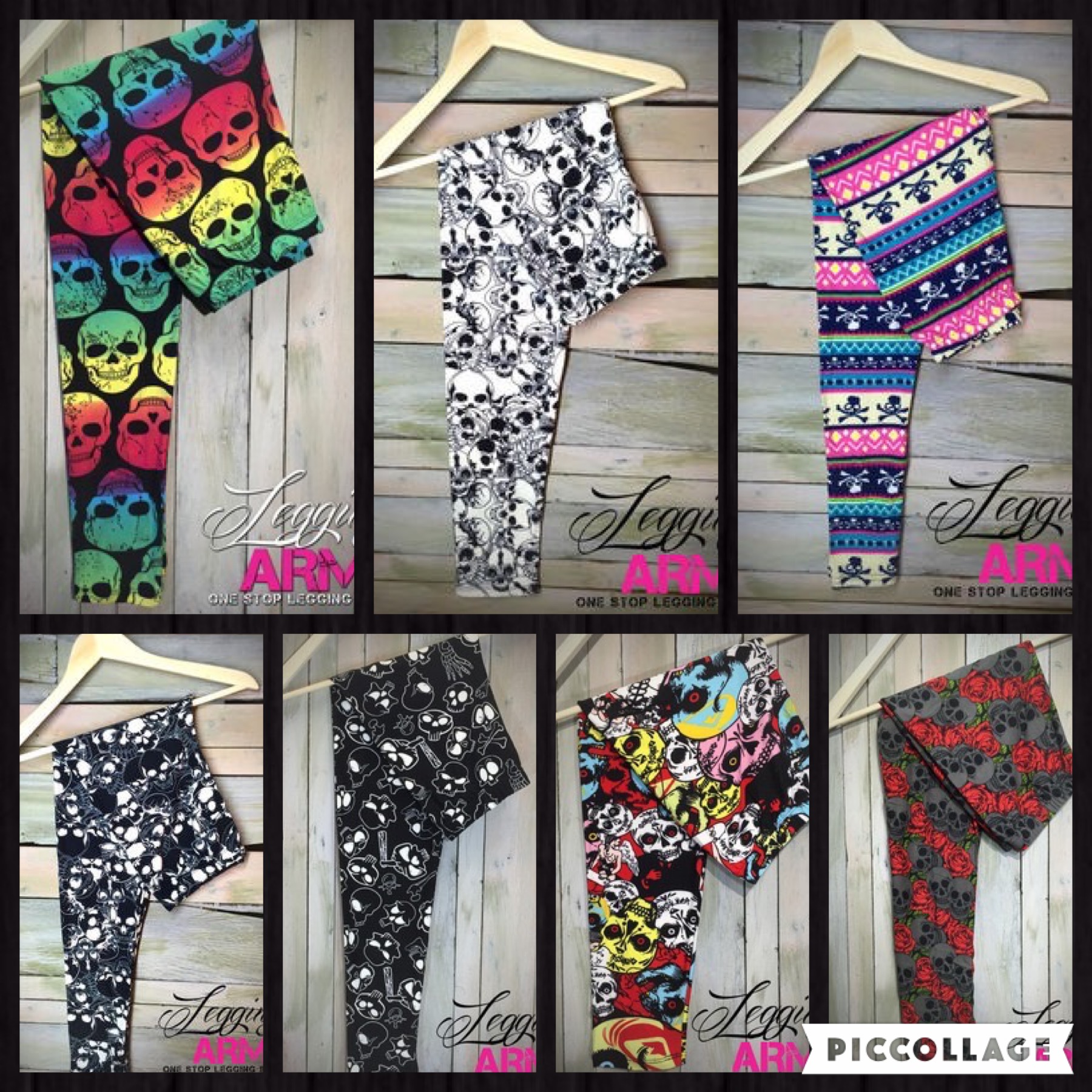 United States
September 19, 2016 7:29am CST
I'm so happy it's legging season. Cold mornings are starting tom roll in. I sold 3 leggings last week because it's the right time of the year for leggings, one pair I order for the mom I work for and the other two where bought by a lady that was looking for skulls. We had a nice stock of skulls in and she saw th,e ans went right away and bought two pair from me.which means this Friday I'll be getting paid for those leggings sales. Last week I got paid to for another two pair that where a sold to the same women that bought the skull leggings. I'm hoping because it's legging season more people will buy. I also working in the evening with my knitting to sell those as well.
7 responses

• United States
19 Sep 16
That's good your making some sales now. I saw some people still where leggings in the summer at night time when it got cold, so I guess you can where them anytime of year.

• United States
19 Sep 16
We havw two different kind of legging s. We have a thicker legging for the fall and winter months then we do for the summer. So our summer leggings we have two styles a Capri style or our long leggings. We just added for this next summer at the being of this month skirts and shorts which sold like hot cakes when we launched them.

• United States
19 Sep 16
@ShyBear88
that's good, do you work in a store or something or do you sell your own ?

• United States
19 Sep 16
@Blondie2222
if sell them through my phone or iPads on Facebook. I have a business page set up for both the leggings and my knitting. I have a group of 10 women that buy my leggings of course they don't buy every week. I'm not very pushy at all. My knitting people buy when th asked or see sow thing I've done.


• Chile
19 Sep 16
I can see that yyou are getting ready to sell leggings for Halloween.


• United States
19 Sep 16
I am, we will only have skulls or a few things on hand that will havw colors for Halloween but no pumpkins, or ghosts just skulls as of right now.

• Chile
19 Sep 16
@ShyBear88
I love skulls. Better than pumpkins



• United States
19 Sep 16
Wishing you many more sales!!! I do love leggings in winter with boots.

• United States
19 Sep 16
I cam wear my leggings and boots all year around.

• Philippines
19 Sep 16
i did notice the skull designs. maybe it's for halloween? hope we can see what you knitted, too.

• United States
19 Sep 16
We sell skull all year around on our leggings our stock changes daily with what we have on hand. Yes with it being fall and Halloween no a few ekes people are going to want Halloween inspired leggings with skulls. If hope to get a pair myself.


• United States
19 Sep 16
No I down make them I just sell them. I knit my own stuff and sell that as well. My leggings I get a commission what I sell my knitting for is what I get since I make it myself and don't go through a company. We have lots of ladies that work one selling our leggings that live in Canada since we are world wide but on,y our sells have to be from the US or Canada.

• Canada
19 Sep 16
I love leggings. I really need to buy a few more pairs now that the season has arrived one again. They are so comfy and warm. I hope you sell lots of them and your knitting as well.

• United States
19 Sep 16
I hope so too a little extra money never hurts.

• India
19 Sep 16
Do you knit the leggings? Solid colours or patterns?

• United States
19 Sep 16
Not the legging s are bro knitted they are cotton leggings that are spandex. We do sell them in colors and patterned like above I the pictures. I knit things like bows, scarfs, and stuff and sell those.