What do you feel on your first glimpse on your new born baby?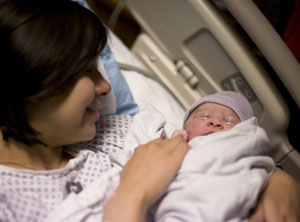 Philippines
September 19, 2016 11:30pm CST
Did you feel an immediate bond with your baby, or did it take a little while for you to connect? How did you feel when you saw your baby for the first time? Did you feel a bond with your baby before he/she was born? If so, how did you feel about him/her?What is the best advice you can give to a first time mom/dad?
3 responses

•
20 Sep 16
For the first time parents, love your children and don't ignore them. They grow up so fast. Build a strong parents - child relationship while they are still young so that when they grow up they will remember the happy memories they had with you and that is something that they can also do to their children.

• Philippines
22 Sep 16
That's a very good advice
@aeadams24
. I believe having time with your children is really a very important stage to guide them to what is right from wrong, to teach them about life. I believe having good and happy memories is the best thing you could impart in your children's life as they bring this until they become parents too.

•
20 Sep 16
When I saw my baby for the first time. I cried. I felt so happy and overwhelmed. The happiness that I felt cannot be compared to anything in this world. Then when I first held her, I can't help myself but to cry, I felt the same thing when I saw her smile for the first time. I felt like an angel just smiled at me. She was so like heaven sent, that time, I wished she stayed like that forever. However, her growing up is inevitable. She is now 8 and has her own attitude. Sometimes she cries, sometimes she's in good mood sometimes she's not. But I still love her the same.

• Philippines
22 Sep 16
You are a very lucky mother to have a beautiful princess like her. The happiness a child brings could not be compared to anything in this world.

• Philippines
21 Sep 16
I just love this feeling that until now whenever somebody ask me especially newly parent friends. It's just simply overwhelming that i could literally jump on the spot. I remember the first wink of the eye, cute yawn, arm stretching and all angelic movement of newly born baby. The feeling is so indescribable. Missing my kids first days.

• Philippines
22 Sep 16
I feel the same way too. My tears literally fall from my eyes as I see my new born child. That is the best feeling all fathers should experience, the first time that he grabs my finger and hold it tightly. He's first cry is like music to my ears. I totally spend hours just watching my new born baby sleep. A very nostalgic feeling. How I wish I could I have another baby again.