Future Tubes


London, England
September 20, 2016 7:27am CST
Future proofing is becoming a major feature of the design process for London trains. On the left of the picture, above, is Clapham Common Station. When this station opened in 1900 it was the southern end of the Northern Line, until the line was further extended in the 1920s. This narrow 'island' platform, serving trains in either direction, was serviceable back then, but during rush hour today the island is packed; so much so I would not like to be standing near the edge as the trains run in. On the right is Westminster Jubilee Line platform, serving trains in one direction only. This part of the station opened in 1999 and you can see the platform is about the same width as the island at Clapham. Additionally, there are platform edge doors, preventing people taking a tumble onto the tracks and they also control the rush of air created as trains approach the station. Still a busy place at rush hour, it is safer. Since 1999 the Jubilee Line has already undergone one upgrade with an extra carriage added to every train to increase the number of people carried. This was planned for, but happened a few years earlier than originally thought.
8 responses



• Canada
20 Sep 16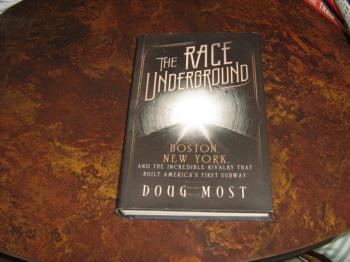 Interesting to read about the future tubes in London. I just finished reading a book titled "The Race Underground", describing how the Boston and New York subways came about.

• United States
22 Sep 16
It's wonderful that they are putting safety measures into place. I've been hearing a bit too much about people falling onto the tracks and getting hurt or killed.

• United States
22 Sep 16
@Ronrybs
I'm sure that's true and it's a shame that safety has to take a back seat to money.

• United States
23 Sep 16
I guess eventually it won't be necessary to say "mind the gap" lol

• United States
23 Sep 16
@Ronrybs
My hubs wears a tee shirt that says Mind the Gap and no one here, knows what that means. We love it!!

• United States
21 Sep 16
That's simply amazing that it was around in 1900.

• Denver, Colorado
20 Sep 16
That does look like it could get pretty hairy when packed.


• Bunbury, Australia
2 Oct 16
It seems really hard for engineers to design transport systems that allow sufficiently for increased future numbers.