Wells Fargo Bank; what a dreadful shame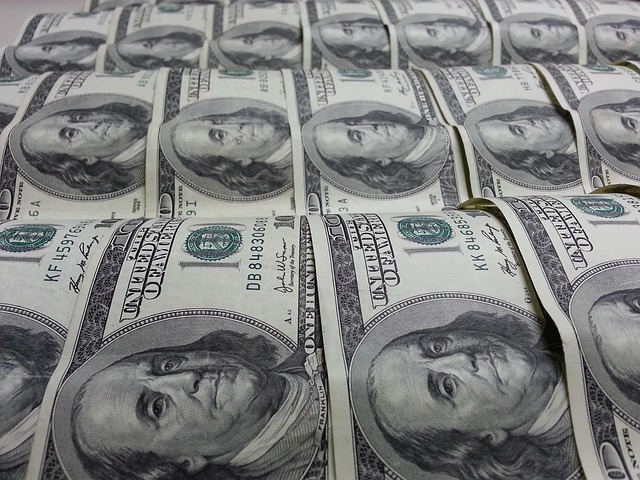 Eugene, Oregon
September 20, 2016 7:50pm CST
I don't mean that it is a shame that the bank got fined $185+ million. They deserved that. The way they pressured low level employees to up-sell and cross-sell customers, even to issue unwanted credit cards and other charges to bank accounts to unsuspecting customers, that is the shame. Then, when the well known substance hit the fan and the bank examiners popped up, who gets fired? Right, 5000 low-level customer service people. The same ones that management pressured to commit the acts they got fined for. But, the bank President told the Senate Banking Committee today that the executive in charge of that huge department retired, Right, retired with several million dollars in her fund. Has anyone on the exec level been fired? No. Some Senators said that the bank Pres himself should resign and maybe be investigated for criminal charges. Were you a customer of that bank who got burned with unauthorized charges? I am happy to say that I was not. The customers have not been offered any compensation.
10 responses

• Canada
21 Sep 16
There is often no justice.

• Eugene, Oregon
21 Sep 16
@wiLLmaH
In a bank like that I am pretty sure all the men wore ties, as I did for forty years in a related business.

• Singapore, Singapore
21 Sep 16
@JamesHxstatic
Yup! Do you know when 2008 collapsed of US market? Only one was apprehended by law. Most of the people who wore decently are the one who put a lot of people at risk. Have you watched The Big Short film? Bank playing all the people and government is always there to bail them out.



• Eugene, Oregon
23 Sep 16
It is so unfair when the lowest level people get fired with nothing and the bosses get richer.

• Switzerland
24 Sep 16

• Nevada City, California
21 Sep 16
We used to have an account with Wells Fargo. We closed it a few years ago. My hubby was not happy with the service he got there. I would think the customers would have got stuff in the mail about their new accounts. It's surprising they could get away with this for so long.

• Eugene, Oregon
21 Sep 16
True. Maybe they did not look at their statements.

• Laguna Woods, California
21 Sep 16
@JamesHxstatic
- We used to bank with Wells Fargo, but haven't used them in about a decade. Now I am glad that we are no longer with them. I agree that their behavior was shocking. It is hard to believe that 5,000 employees were doing something and the CEO did not know! Give me a break.

• Eugene, Oregon
21 Sep 16
Yes, very hard to believe that it was not at least and unspoken policy.

• Laguna Woods, California
22 Sep 16
@JamesHxstatic
- I agree! I think big corporations think that ordinary people are stupid and they can tell us whatever they want and we will believe it. It is insulting!

• Otis Orchards, Washington
21 Sep 16
I had a loan there back in the 90s, but didn't do my main banking there. I had always thought Wells Fargo was a good bank (until I heard about this scandal) but preferred to bank at credit unions. I can't remember why I went to Wells Fargo for the loan instead of my credit union but I'm guessing I must have gotten a better rate, maybe for being a first time customer. Thank goodness I did not move all my banking there.

• Eugene, Oregon
23 Sep 16
Same here, I used them many years ago, but use my credit union for everything now.

• United States
21 Sep 16
I read about this a few days ago. It's sad that the bank did this. I'm not a customer of this bank.

• Eugene, Oregon
25 Sep 16
Nor am I since I just moved my small investment account.

• Colorado Springs, Colorado
21 Sep 16
I worked twice as a temp in their Denver mailroom. That's about as close as I got to being a customer.

• Eugene, Oregon
21 Sep 16


• Eugene, Oregon
23 Sep 16

• Atlanta, Georgia
24 Sep 16

• Eugene, Oregon
24 Sep 16
@RubyHawk
I suppose so except for the 5300 people who got fired and may have trouble getting jobs with that black mark on their resume.


• Winston Salem, North Carolina
21 Sep 16
I think that is one of the biggest failings of the big corporations as opposed to sole proprietorships...no one at the top really seems to accept responsibility anymore.

• Eugene, Oregon
21 Sep 16
Right, the old "mistakes were made" idea.

• Winston Salem, North Carolina
23 Sep 16
@JamesHxstatic
It used to be that when a company failed usually the owner/president went down with it. Now-a-days it seems that corporate leadership are all equipped with golden parachutes that keep them from actually suffering the consequences of their mistakes.

• Eugene, Oregon
24 Sep 16
@Platespinner
I wonder how all that ever got started? It makes no sense.

• Bournemouth, England
25 Sep 16
Such a shame when these great old names fall from grace.

• Eugene, Oregon
25 Sep 16
Yes, but I wonder about business ethics historically as well.