Who Plants a Clematis in the Middle of a Vegetable Garden??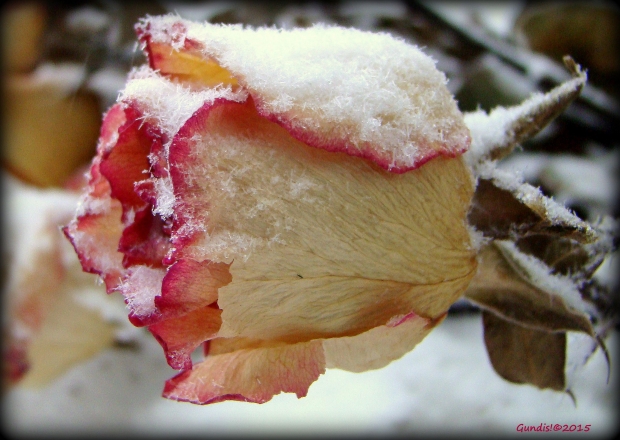 Canada
September 21, 2016 6:28pm CST
Well, apparently the last owners did. I was out weeding earlier today and I constantly kept trying to pull out this vine that was wrapping itself around EVERYTHING. So, you might be thinking that the seeds from a Clematis was simply growing near by and the wind blew some seed over to the vegetable garden. Actually, I thought that too, but while I was pulling armloads of vines out of the garden, I found the root which I couldn't pull out of the ground. I finally got a small trowel and began digging and finally pulled it out. There was traces of a small mesh bag still in place around the roots. It really does look as if it was purposely planted there. And then there was the Jimson Weed that I told you about. I almost have to all out of the garden but funny, that they never left us a note saying how poisonous it was. Sometimes you have to wonder!!
5 responses


• Canada
22 Sep 16
They definitely are pretty and I have to find something taller for it to climb... just not in my garden! ;)

• Switzerland
23 Sep 16
@Hate2Iron
Most of my neighbor have planted near their fences, so it climbs.

• Hyderabad, India
22 Sep 16
Oh..we should not dig randomly. We should see what is the plant and how much poisonous it would be if touched. There are certain plants which are very dangerous to each even.

• Canada
22 Sep 16
This one definitely has a very bad reputation!! I wear gloves constantly while in the garden!

• Chile
21 Sep 16
I mix veggies and flowers but nothing poisonous or too big.

• Toronto, Ontario
21 Sep 16
Sometimes certain plants ward off anmals, or help those veggies grow.

• Canada
22 Sep 16
We do have a pretty healthy garden so that could be it.

•
21 Sep 16
I'm not sure but it could be for a medical reason. Clematis has some healing properties.

• Canada
22 Sep 16
It's just that the Clematis is choking everything... :( It is growing on another area of the property and that is okay... just never thought of it growing in a vegetable garden!