Do You Have A Birthmark?

United States
September 22, 2016 12:00am CST
In my family there is a very strong gene that has been passed down for at least EIGHT generations that we know of. If you look at my profile photo, you will notice a white streak in the front of my hair. I was born with that. I inherited it from my father, his mother and his grandmother and I passed it down to my children, grandchildren and great grandchildren. Several of my father's sisters and their offspring also have it and so I have numerous cousins who have it and my younger brother has it and also his daughters. I will put some photos up of some of them and let you see what I'm talking about. Most of the time, when I was growing up, I was either accused of bleaching my hair or I was made fun of. The same happened to my children and grandchildren. When I tell persons about it, they usually don't believe that we were born with it, UNTIL I show them a whole album full of my relatives who have the white streak in their hair and THEN they are amazed. The photo included with this post, is my cousin, with his wife and oldest son. My cousin's mother was my Dad's sister, who also had the white streak in her hair. I will try to post more photos of other members of my family from time to time.
2 responses

• India
22 Sep 16
you are right, I would never have thought of it.This way you will know a family member anywhere across the globe

• United States
22 Sep 16
I have seen others with a white streak in their hair and have approached them to see if we might be related, and I also ask if others in their family have the white streak. Not one has said that anyone else in their family has the white streak, but MANY in my family do.

• Roseburg, Oregon
22 Sep 16
I hope you do not dye it. It is what makes you part of you family. That is strange how some things are passed down through the generation.

• United States
22 Sep 16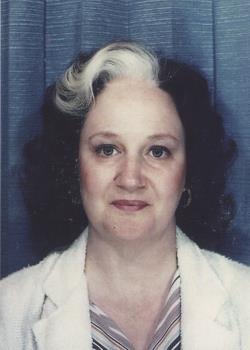 No, I don't dye it. I never have. Now my hair is all white and you can't see the contrast but I have many other photos of myself when I was younger. This is a photo of me when I was much younger, BEFORE my hair turned all white.