Summer is over! Fall begins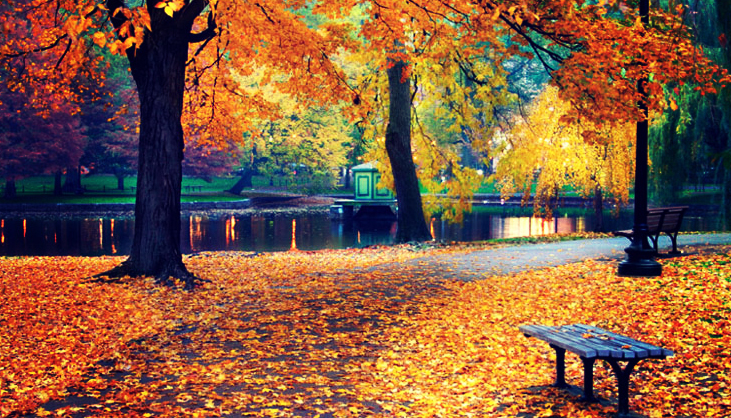 United States
September 22, 2016 8:12am CST
Hey Mylotters, summer is officially over and today is the first day of fall. I love the colors of the trees and how it looks so beautiful with the leaves everywhere on the ground. I actually hate when people clean up the falling leaves. Lol I love autumn season because it has a very nice weather not too hot or cold just right. What do you like about fall?
6 responses

• Canada
22 Sep 16
I love the changing of the leaves and the smells that are in the air. I love all the fresh vegetables and fruits. I love Halloween and Thanksgiving!

• Ringgold, Virginia
22 Sep 16
The one thing I like about fall is cooler weather and football season.

• Philadelphia, Pennsylvania
22 Sep 16
Yes, those 2 I agree with


• Paradise, California
22 Sep 16
I love the cooler weather and the colors. I don't love cleaning up the leaves. They are pretty strict in this mobile home park about keeping your place neat, so we pay a guy to help us out with that. There are more evergreens, foresty trees, here than this kind of tree that changes colors. But we still get some leaves and we still get bright spots around town. But more than anything, it's the cooler weather. Our summers are so hot and so dry.

• Philadelphia, Pennsylvania
22 Sep 16
Your picture is lovely. It almost makes me reconsider my theory: Fall = Winter. Obviously, I am a spring and summer person.

•
23 Sep 16
Just looking at the color of the leaves made me wish that we have fall here in the Philippines.

• Chile
29 Sep 16
One of the things I envy from the northern hemisphere are those beautitul multi coloured autumn leaves that fall off trees. Our native trees don´t lose their leaves in winter.