September 22 2016 First Day Of Fall!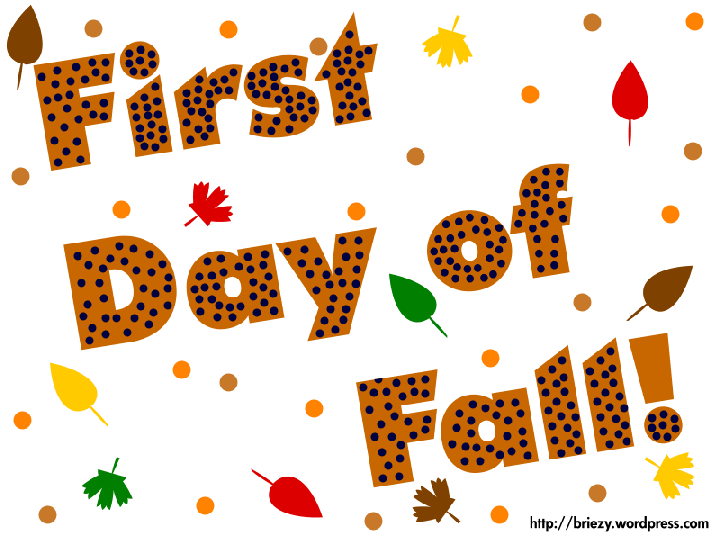 United States
September 22, 2016 11:35am CST
I can not believe how times just passes us by so quickly! I mean I think about it all the time thinking to myself even 20 years ago seemed like yesterday! Today is the first day of fall! Even though in Texas the weather as of now is not showing it! It is still gonna be in the 90's for a few more days. But that is expected here! Not complaining though as it has been way hotter here. I love Fall! I love when all the leaves change colors on the trees and the air is so cool especially at night! The perfect 5 0 clock wine time on the back porch! I know when my Mother has been here the last few times we had to come in at wine time or just wait until later for the sun to go down to sit outside. She loves watching the stars and having a glass of wine when she is here only we have to wait until after 5 because the Sun sets much later now. But hopefully the Sun will go down sooner very soon so we don't have to wait so late for dark. I also love Halloween! I love to see all the kids around here trick or treating! I can not wait! How about you do you love the Fall?
7 responses

• United States
22 Sep 16
I do love fall. I cannot stand heat, so fall's cooler weather really perks me up. My least favorite color is orange, so I just ignore the orange leaves, pumpkins and any other orange things that I see.


• Wausau, Wisconsin
22 Sep 16
I am not a holiday person but beautiful colorful weather is nice

• Cuyahoga Falls, Ohio
22 Sep 16
I do love the leaves changing color on the trees and the cooler weather too.

• India
23 Sep 16
We don't have Fall as in leaves turning different colours...but what I've see on pics makes it a special season.

•
23 Sep 16
I wish we have Fall here in my country.