It's free... or is it?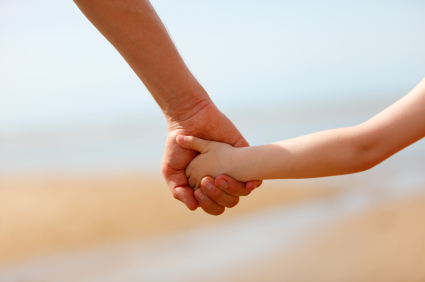 Philippines
September 23, 2016 9:05pm CST
The Best Things In Life Are Free. I always hear these words often. But I wonder if they are really free. Happiness is free, but for me it is hard to achieve. I can't seem to grasp the real meaning of happiness. I laugh, yes. Some people make me smile, yes. Chocolates made my face light up, yes, that's true. However, all these are just temporary. You know, the feeling just passes by and loneliness slips in again. And all of a sudden you're reminded that you are alone, in life. Love is free. My pets gave me that feeling of being loved. My sister is awesome. She makes me feel that I am not alone in my everyday struggles. Her presence is love, I should say. But when they're not around, the feeling subsides and I am reminded again that I am alone. Kisses are free. They are freely given by a friend, a family and loved ones. And these gestures made you feel of belongingness. And for that moment in time, you are free to be yourself. You may laugh, cry and just be silly. But again, it is temporary. When these people are not around, you are alone. They may be free alright but they are just temporary. So is the pain and struggles in life. I am not complaining of these free perks in life... because without them, I am not considered alive. (c) Photo from google images.
10 responses

• India
24 Sep 16
i am agree with you as somethings are free but really hard to achieve as for it also have do efforts like if you want laugh and be happy then you have to do good work and good talk with them and make them happy.though this things easily achieve from family and love-ones. most amazing thing is that this free thing also cant buy from money ...



• Philippines
24 Sep 16
You are right my friend. Good thoughts.

• India
25 Sep 16
@rachz_kisses
thank you dear and feel so happy talk with you after so long time.how is your days going and hope all is well dear..

• Philippines
26 Sep 16
@birjudanak
I am well my friend. Been busy lately but I'm fine.


• Philippines
25 Sep 16
I suppose you live alone , that's why despite being happy with other people you interact , you still feel empty and lonely . Perhaps you should accept that fact and just always reach out to your sisters and relatives when you feel lonely again . And also , when you are feeling lonely again, just come here and interact . Keep yourself busy like playing game on your phone so you will always feel happy .

• Philippines
26 Sep 16
Thank you for that advice. I really appreciate it.


• Preston, England
26 Sep 16
all things in life are temporary, free or otherwise. Life itself is temporary, so we should make the most of it

• Philippines
26 Sep 16
Yes, that is true. Making most of it is what matters most. Thanks for sharing your thoughts.


• Singapore
25 Sep 16
Happiness is free in the sense it is within us, up to us, our choice. We can even find happiness in overcoming obstacles that seem to have no solutions. Material possessions have limitations, are temporary, with others eyeing them to get possession. So being happy and contented is the greatest blessing but also doing our part to benefit society for a fulfilling life - siva

• Philippines
26 Sep 16
Oh my. That is so true. Being contented is the key to happiness. Thanks.

• Philippines
24 Sep 16
To be contented in life is free and from there you realize how happy you might become.

• Philippines
24 Sep 16
Indeed. Contentment is a way to happiness.


• Philippines
24 Sep 16
That is so true. Thanks for sharing your thoughts.

• United States
24 Sep 16
Alive is best of all. I love reading this.

• United States
24 Oct 16
aw, this nearly'd me reachin' fer my hankie :( folks've diff'rent perspectives 'f happiness, e'en where such ought to come from 'n thus tend to get disappointed. mother natures gifts're also free - a great gift that can bring much inner peacefulness 'n awareness 't the same time. big hugs!!

• Philippines
24 Oct 16
@crazyhorseladycx
.. Hey... thanks for reading.


• India
26 Sep 16
The point is that being happy depends on us...and having said that its not such an easy task..Take care and keep yourself busy.

• Philippines
27 Sep 16
I believe that happiness comes within us. No one can make us happy except us. You take care as well.


• Philippines
24 Sep 16
I guess so. If you want to live a comfortable life, you have to pay for it.