Barack Obama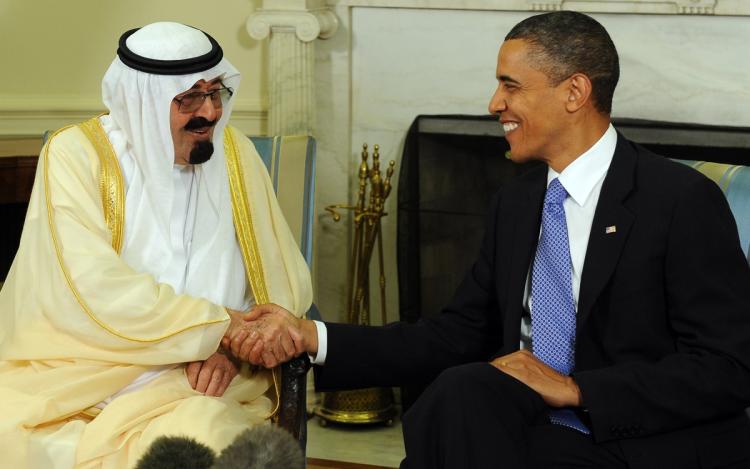 Kingston, Jamaica
September 24, 2016 12:20pm CST
In 2007, leading up the Democratic Convention, I liked Hilary. Yeah, I live in Jamaica so my opinion ranks with my support of Barcelona or Chelsea. My friends were fascinated by Barack Obama. I went up to the US in 2008 and members of my family were working on Barack Obama's campaign. I went to a rally, and I was impressed. I liked how he spoke, I liked his ideas, and I believed in him. Then Barack Obama became President of the United States. I wasn't expecting miracles, in fact. I did predict the racism when white America realised there was a Black Man in the White House. I didn't think people would be so clearly racist... i.e the images posted, the rudeness, the 'monkey' things. Now over the years he has disappointed me in some respects and I began to see through him. He'd say the right things, the catch words, he play Mr. Nice and Friendly but a lot of actions seemed more George Bush. Recently, he's vetoed the Bill which would allow Americans to sue Saudis for 9/11. Now I live in a 4th World Country, and if I can see, from my distance, the connection Saudi had with 9/11, what about those in America? I knew George W had very close links with Saudi. There are numerous images of him with Saudis, and a lot of information how they backed his projects. If Bush rejected the Bill I wouldn't be surprised. But Obama? What are his links to the Saudis? America should be pushing for renewable energy, should be using their own oil. Saudi is one of the worst places in the world. Racist, Sexist, Fanatical Muslims; they aren't a bit secular. They survive by selling oil. If America and other 1st World nations didn't buy from them but Venezuela or Nigeria, then Saudi would be a desert no more powerful than Yemen. For Obama to support them... Well, I said it in 2010... If Barack Obama was a cell phone, I would have asked for my money back.
5 responses

• United States
24 Sep 16
I take great pride in the fact that I never voted for Mr. Obama. My husband worked for the U.S. Dept. of Labor as a regional director of public affairs for 37 years. He retired during the beginning of Mr. Obama's 2nd term. Husband said, "He got out when the getting was good." When one works for several administrations, and when one stinks so badly and the person can retire, they do.

• Svalbard And Jan Mayen
24 Sep 16
The same happens here, at least in high administration. I heard last week that 10% of advisors around our President left their job this summer. Reason : he has no chance to be elected next year, and they do not want to compromise their professional futures. Also, during a period of political cohabitation (it happens times to times when the President has to appoint a Prime Minister which is not from the same political side than him), you often see department heads living, and nobody wanting to replace them because they do not want to sit on an ejection seat

.


• Svalbard And Jan Mayen
24 Sep 16
It is not so clear. If the terrorist Muslims are following the same kind of Islam than Saudis, Saudis are also victims of terrorist attacks in their country. Al Qaida had perhaps some connections with a few members of the Saudi royal family, but they are not the same thing : you cannot sue a country because some terrorists were from this country. If Saudi Arabia was clearly involved at state level, then the only thing to do would have been to declare war to Saudi Arabia or at least to stop any relation with this country. Is it the case ? No. I see this bill like something populist with no real basis, and I approve the veto of Pdt Obama. Besides, how would you force Saudi to pay ? They are not an US colony, are they ?

• Svalbard And Jan Mayen
24 Sep 16
@tallawah
It was not people in power but 2 or 3 members of the royal family. The royal family has between 6000 and 7000 members. You have to realize that the previous king of Saudi Arabia had 53 sons, not speaking of his daughters : the number is not known. 1 of his sons became the actual king, and the 52 others are royal princes : 1 of these princes, which was not in power, had connections with Al Qaida : is it enough to condemn all the family ?


• Adelaide, Australia
16 Oct 16
I watched all of Mr Obama's speeches before he lived in that Palace of Satan, the White House. He was a truly great man back then who really listened to the people he represented & said all the right things in response. I've seen all of his speeches from before that time that never even made it to Mainstream Media & believed he'd carry out his promises to break those who really control the President. Then some time after he moved in, there was a movie that came out, which they had to publish as "fiction", but we all know exactly how many films put out as "fiction" are "fact", but cannot be put out as "fact". It showed what had happened to the new POTUS shortly after his arrival in the White House. By that time, we started to see policies that went against his character entirely. He started to tow the same old line of British imperialism reminiscent of too many US Presidents in the past. He was controlled. And the pattern repeated & repeated. That White House needs to go for good. It turns great men, or would-be great men into mass-murderers, mass-liars, nation-destroyers, & every other negative quality on earth. That White House needs to re-locate to an already-determined good place or whoever gets in will not be able to do any good.

• Adelaide, Australia
16 Oct 16
@tallawah
White House Down. There's a Youtube video by The Black Child explaining everything along with TV news segments, filmed Congress hearings, etc. throughout.

• Kingston, Jamaica
17 Oct 16
@veganbliss
okay... I don't even know if I can take more of it

• India
16 Oct 16
Monkey thing was done to Bush too... maybe more frequently.

• Angul, India
24 Sep 16
I am a big Fan of Barack Obama...