Sunday's Online Work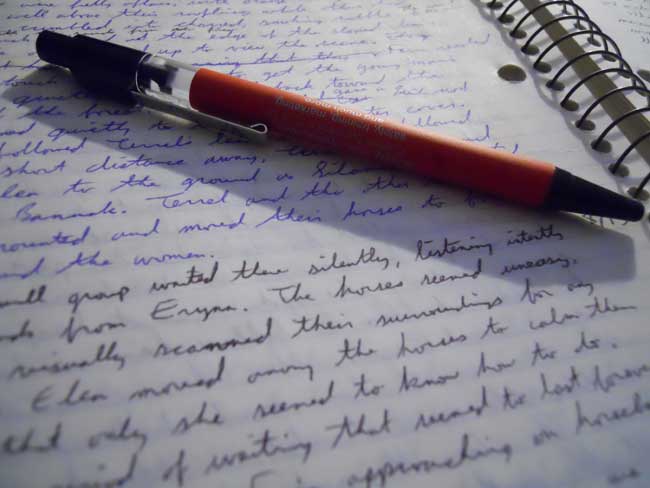 September 25, 2016 3:21pm CST
I published an already written post and socially promoted it, and the article I published on the clothing site yesterday. I made the usual posts and interactions on myLot and bitLanders. I wrote an article for later use. I did some work on three role playing game supplements and an InfoBarrel article. Approximately 1,000 words were written today. Nothing done on Blender today, as I wanted to take a brief break from the programme. I did do some more paper modelling, testing various ideas on other people's work for my own. Got quite a few ideas, so I'll need to start looking for and making suitable images. I doubt my own paper models will be ready for some time, but it's actually quite fun to mess around making them. I may post some images of bits I've had a go at. Image: Morguefile
1 response


•
26 Sep 16
At the moment, only really here, bitLanders and InfoBarrel for other people's sites. I have published on WritEdge, DailyTwoCents and HubPages as well, and still have work on them. All the other articles are going on my own sites; so many sites have fallen to pieces that I'm still republishing stuff. I don't want to keep having to republish work. Ebooks; Kindle ones are going on Amazon, role playing game supplements on the OneBookShelf sites.

• United States
26 Sep 16
@egdcltd
I am registered on Daily Two Cents and don't know why I am not writing there. There was some sort of problem with HubPages a while back, they were accusing people of something or other, so I never got involved. Now, I remember. When I searched for things, I would sometimes get a hub page and a warning that I violated some policy. I never signed up for HubPages so I don't know why they were accusing me of stuff. I never wanted to get involved.

•
26 Sep 16
@akalinus
I haven't published anything on DailyTwoCents in some time. I've got several hundred posts there, most admittedly quite small (and almost all under 300 words), but they aren't earning me anything a month. HubPages, it's too hard these days to keep an article featured it seems. Constant editing just to try to make a bit of money. Not what I consider a valuable use of my time.