Sunset on the Thames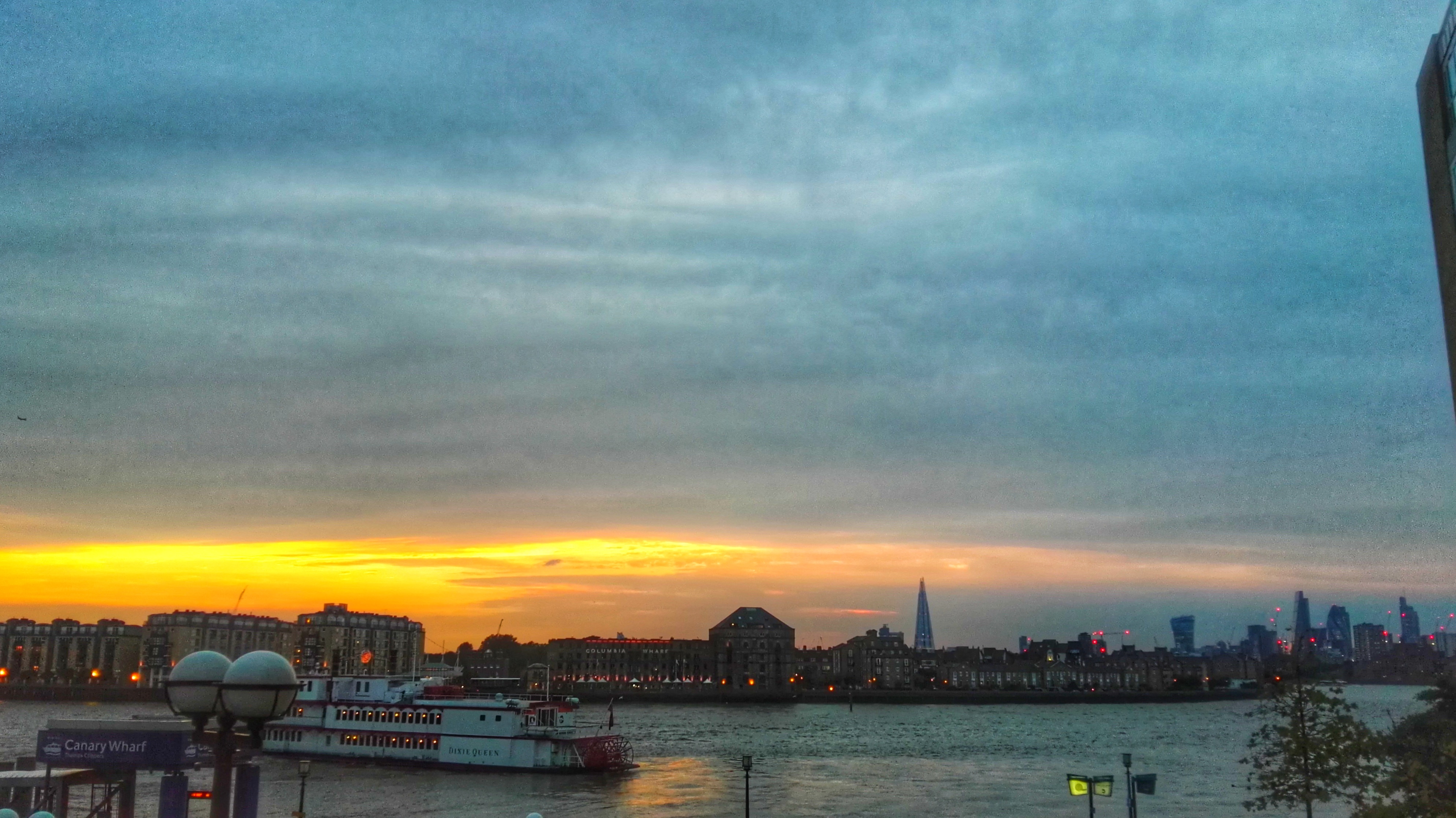 September 27, 2016 1:53am CST
Hi all Hope you are well. It's been a hectic few days, we played the second leg of our golf final on Friday, and we lost :( Bitterly disappointed. Then on Saturday it was off to an awards event that was being hosted on the Dixie Queen, apparently the largest pleasure cruiser on the Thames. (You can see it in the picture) After the awards ceremony it was off in a limousine to the very lush Canary Riverside Plaza hotel for dinner. All in all a lovely (but very tiring) day. Golf again on Sunday, back to work again yesterday and today...I'm knackered!! I have a week off soon, can't wait :) Later
7 responses

• Roseburg, Oregon
27 Sep 16
I hope you have a good week off.

• Perth, Australia
27 Sep 16
@ison_1
I'm sorry you lost! That photo is absolutely gorgeous! I'd love to visit there one day to see it in person! Hope you get some good rest.


• Perth, Australia
28 Sep 16
@ison_1
Awesome. Do you know which part you'd like to visit?

•
29 Sep 16
@VivaLaDani13
I'd like to visit Melbourne and see the Australian Open tennis. But that would only be one stop, also Sydney, Adelaide and Perth. (Worried about how many creatures can kill me down there though!!!!!)



• United States
27 Sep 16
That week off promises more golf!!