Upwork high interest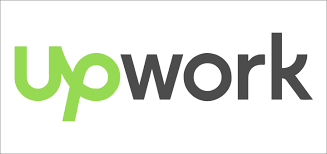 Philippines
September 27, 2016 4:54pm CST
Hi guys Do you also work on upwork.com ? It's been a year since I did not work on upwork. Now I'm back I noticed the very high interest. For example if your hourly is $ 12.50 they will charge $2.50 and that means I only get $ 10.00 ? What do you think of this? Your opinion?
6 responses

• Cuyahoga Falls, Ohio
27 Sep 16
HI there. I've been working for Upwork for 3 months. I started out with 7 fixed price jobs and now I'm halfway in my 3-month hourly job. I get paid 7.00 a hour and have hit payout a couple of times, when I've made $100 or more dollars (minus service fee.) You did the math right. If you work more hours, you get paid more.

• Cuyahoga Falls, Ohio
27 Sep 16
@iridion9
Oh wow. That's a long time for advanced freelance work. I'm just an entry level freelancer. That's interesting.

• Philippines
28 Sep 16
@KristenH
I'm a computer programmer, what do you do? Yeah, I'm one of the senior freelancer at upwork. But their high-interest rate is disappointing. They should give reasonable charge rate for senior freelancers. I'm not happy...


• Green Bay, Wisconsin
28 Sep 16
I know nothing about upwork.

• Hyderabad, India
28 Sep 16
Even then many are preferring that. How much did you get so far? What is the work you have done?

•
27 Sep 16
Yes, I'm on Upwork. Been with the site for almost a year now. The increased fee does not bother me because I charge a high rate ($25/hour) for legal documents and $15/hour for simple translation. If you get regular hourly jobs, that 20% fee decreases every week.

• Cuyahoga Falls, Ohio
27 Sep 16
My fee just decreased this week for my current client at 10% for the next 6 weeks.

•
28 Sep 16
@KristenH
I noticed the same thing with my regular clients.

• Cuyahoga Falls, Ohio
28 Sep 16
@rina110383

Awesome. I hope my next clients will be the same way--old or new.


• Petaluma, California
22 May 17
I've heard of it, but I don't think I've ever used it. What exactly do you do on there?