Turning Tragedy Into Triumph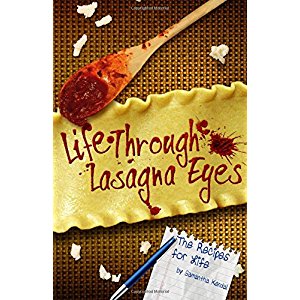 United States
September 28, 2016 5:30pm CST
I read a book called "Life Through Lasagna Eyes" about a woman who lives through a mother's worst nightmare -- her daughter is shot on a street in Chicago and survives for a while before dying. While she is still alive, she says a few words to her Mom, which her Mom understands as a request to keep cooking her favorite dish -- lasagna. The Mom gets through the tragedy with cooking as her therapy. She eventually wins awards for her lasagna, and turns her passion into a successful business. She is now called "The lasagna lady of Chicago " Have you ever taken a painful situation and turned it around to become a triumph? What do you think about getting through a loss of a loved one, a pet, a relationship, a job or anything else that was a big part of your life or identity?
3 responses

• Chile
29 Sep 16
For me, the loss of my loved ones have been a lot more difficult to endure than my own big health problems. It is not easy and it leaves a scar.

• Chile
29 Sep 16
@fec139
I don´t have a religion. I´m an agnostic. But I have several very good friends.

• New Delhi, India
30 Sep 16
Lovely story and no doubt inspiring

• Israel
29 Sep 16
thats sad when something happened to someone that close to us...