the vampire diaries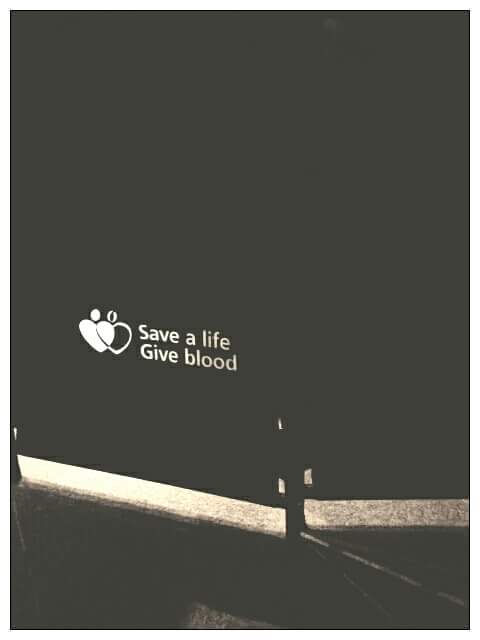 September 28, 2016 5:58pm CST
Dear Diary, Today I visited the World of the Vampire. And they promptly turned me away. Your blood is not good enough, they said, making me feel like a complete and utter failure. I wasn't sure whether to feel relieved or tearful. I'd psyched myself up to donate my valuable red stuff for the first time ever, and they practically threw me out of the building. I made that last bit up. My haemoglobin level is too low. It needed to be at least 125 and mine just scrapped into the normal range at 115. So leave I did, tail between my legs. I am allowed to try again in three months though, so I will have to psych myself up once again. I am a failure. A tired and sleepy blood-keeping failure. Ho-hum.
7 responses


•
29 Sep 16
I saw a couple of people who seemed to be over sixty!

• United Kingdom
29 Sep 16

• Toronto, Ontario
28 Sep 16
They wouldn't like my blood



•
29 Sep 16
I get the impression that you have to be very special before they like your blood!

• Toronto, Ontario
1 Oct 16
@Poppylicious
I completely agree but not even mosquitos like my blood



•
29 Sep 16
If we got all the mosquitos together and retrieved all the blood, I wonder how many lives we would be able to save!? Random thoughts ...!

• Switzerland
30 Sep 16
@Poppylicious
That would be something to consider, because there are so many around.


• Preston, England
29 Sep 16
I had hepatitis in my late teens so i'm not allowed to be a blood donor

• United States
29 Sep 16
blesss yer heart, i feel fer ya, i truly do. they've ne'er accepted my blood fer one reason 'r 'nother. a pity, coz i'm a universal blood type.

•
29 Sep 16
Me too. I felt really sad and deflated when I found out I would have to wait.