It's National Coffee Day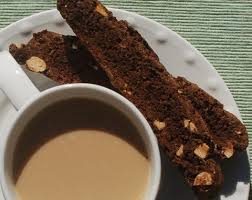 Avon, Connecticut
September 29, 2016 9:39am CST
Today is National Coffee Day, not sure why, I probably should Google it....Lol I absolutely love a good cup of coffee it is a must every morning, most days it's just one cup, however if I am really tired I will have two cups, I don't think I have every had more than 2 cups in one day. My former boss would drink coffee(decaf) all day long, never could understand that and would drink it black...yuck. I have to have cream and sugar in my coffee and I would prefer caramel cream and then I wouldn't need sugar. How do you take your coffee? Do you even drink coffee? FYI - Dunkin Donuts is having a special on medium coffee, the price is only .66, just because its National Coffee Day.
6 responses

• Paradise, California
29 Sep 16
I make one tall mug of nice strong coffee every morning. It's the equivalent of two normal-sized mugs. Used to drink the stuff all day. But at long last that started interfering with my sleep and making me anxious. SO. ..one large mug in the morning, made by the nice Keurig my son gave me for one Christmas. I used to take two sugars, now I put nothing in. And I REALLY don't like "candy coffee." But I used to drink flavored coffees. It's funny how things change over time, isn't it?

• Avon, Connecticut
29 Sep 16
Lol..."Candy Coffee" love the description and yes it is funny how things change over time

• Jacksonville, Florida
29 Sep 16
I do love coffee but it does affect my stomach so I limit it to at most 2 cups per day. Most of the time I only have my morning cup. I love hazelnut creamer and sweet coffee.



• United States
29 Sep 16
I have to admit I love good coffee too but I do drink min black!!

• United States
29 Sep 16
We have coffee every morning. Mike, my husband likes it with creamer and sometimes some sugar. I like it with just creamer. Have a blessed day