When a child of three is given a stethoscope for a gift . . .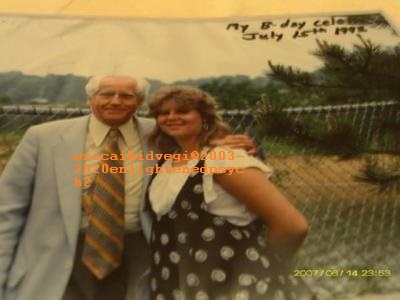 United States
September 29, 2016 1:57pm CST
I was quite blessed when my daddy who was an orthopedic surgeon decided it was time for me to learn ALL I could about the human body since I was intrigued by his stories about surgeries he performed in the operating rooms of our local hospital. But who would of guessed that a stethoscope would be given to a 3 year old ? Well daddy had high hopes for his eldest who appeared to be both gifted and fascinated by the medical field in which blood, bones, nerves and the like excited her sense. see one day he came home and found me, at three, not playing outside like a 'normal' child but rather sitting under a tree with as many of his medical books as I could carry to just look at pictures and begin understanding what it was my daddy did for a living, a passion I am grateful he instilled very early on. Since then, I recall getting a microscope at 6, a Chemistry set at 9, a ton of medical books by the age of 12 and constantly being immersed in the Anatomy, Biology and Chemistry of the human body. If it was not for his encouragement I would not be the gifted person of critical thinking I am today. So my question to you is which parent or older person in your life do you attribute a part of who you are too ? *The image is of me and my daddy, the doctor, way back in 1990. Unfortunately he did die on September 8th 2012 and is dearly missed but always appreciated for his wonderful efforts and being one of my great 'guiding lights'.
7 responses

• Redlands, California
29 Sep 16
So I take it you beleive in science then. Seems like a rare thing these days. I kind of wish those were the type of gifts I received when I was a kid, with the exception of medical books. Sorry, I probably could not get through one page of a medical book today.

Mine were all sports things, as I guess that is what I was into. I do beleive they gave my brother a chemstry set though. Those were great gifts that your parents could tell you had a passion for.

• United States
29 Sep 16
I am just very grateful daddy gave me the scientific arena to explore through books and training; while grandparents gave me the spiritual realm to delve into . . . thanks
@crossbones27
for visiting

• United States
29 Sep 16
I am sure you miss your wonderful father so much. How wise of him to help you pursue your interest. My great grandmother was a teacher, my grandmother was a teacher, may aunts were teachers and my father was a teacher. I became a teacher. I gathered together any kids who would come to my "school" on our front porch when I was 6 years old. Before real kids, I used stuffed animals. Kind of runs in the blood.

• United States
29 Sep 16
I LOVE teachers as they are one of the most valuable people a child could ever have while growing up, besides mom, dad, family, friends and maybe even clergy-- thanks
@Corbin5

• United States
29 Sep 16
@enlightenedpsych2
And, thank you for your kind words regarding teacher. Really did this teacher's heart a lot of good!


• United States
30 Sep 16
@Corbin5
you have no idea how valuable a good teacher that cares really is BUT I am guessing you are one of the best ones as when I was growing up I adored most of my teachers till I hit 6th grade and was involved in an appropriate touching situation with a male student who I ended up kicking in the balls for touching my buttocks inappropriately while boarding a schoolbus with him and several other students. in doing so, I got expelled for supposedly rendering this male kid unable to have kids later in life and my male teacher threatened me with you ever kick another male in the groin again, I'll make you pay . . . a night mare let me tell you


• Holiday, Florida
1 Oct 16
so you became a regular doctor? we could use your expertise here for sure. are you retired?


• Holiday, Florida
2 Oct 16

• United States
2 Oct 16
@bunnybon7
I must it is part of my beautiful destiny . . . have a super duper day and if you are Jewish please have a great Rosh Hashanah


• United States
29 Sep 16
Yes
@jaboUK
between receiving my conventional medical training in my baccalaureate degree and then going onto masters work in more spiritual sides of psychology with the transpersonal stuff, I am quite excited that a decade working at a local hospital under the tutelage of 6 different types of doctors and now counseling on my own, I am helping all sorts of people with various modalities of treatment both conventional and holistic.

• United Kingdom
29 Sep 16

• United States
30 Sep 16
@jaboUK
that came after the conventional decade of working with American Medical Association uptight doctors who I began to see as very cold, uncaring, business-like and lacking empathy; so I switched gears and concentrated on the spiritual side of healing by studying and getting my masters degree two years after leaving the hospital learning all about work done by Cayce, Wilber, Andrew Weil, Gustav, and many more who saw the Eastern way as equally effective in treating all mental and physical conditions the human being body, mind and spirit are affected by

• Green Bay, Wisconsin
30 Sep 16
I am sorry for the loss of your dear father. He guided you well in your pursuit of medical knowledge. For my honesty it would be my father. For everything else, I guess I follow the beat of a different drummer as I'm the only one I know of who loves to write in my family.

• United States
30 Sep 16

• Green Bay, Wisconsin
5 Oct 16
@enlightenedpsych2
Thank you, I will



• Philippines
29 Sep 16
Your dad made sure you will follow his steps; a nice way of molding you into being what you are now.

• United States
30 Sep 16
Well
@acelawrites
I almost became a full fledged medical doctor but I chose a more empathic route by going more holistic which sort of 'broke his heart' . . .

• Ciudad De Mexico, Mexico
5 Oct 16
I think I have had to rely on the lifestyles of many people throught the history of my life; however, my father and mother are at the top of all those people. Another person is my older brother. My attitude towards life is because of him.