Did you ever win a prize online?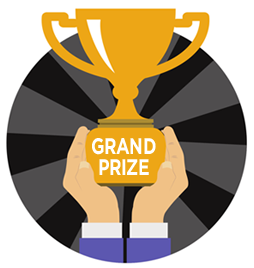 Ulaanbaatar, Mongolia
September 29, 2016 3:58pm CST
Did you ever win a prize online? i never winned any prize online so it's some kind of surprising to me to win a amount of large prize online u know i just earned money from online i never earned any prize online like gambling online casinos or what ever can u pls share ur story?
5 responses

• United States
29 Sep 16
I won two prizes online. The first was a Yahoo Writer's Style Book. I won it by writing a certain number of articles in a month. The other was a $20 Paypal prize for guessing the weight of a giant squash. I was the only person who guessed exactly. It was just by accident that I guessed it.

• Philippines
29 Sep 16
I never did win online as well. I work for it instead.

•
30 Sep 16
Once. It was a free subscription to their magazine. It was just for few months.


• Yogyakarta, Indonesia
7 Oct 16
never. I think I'm not a good luck person. Somehow, people with lot of luck always win any prize or quiz. but it never happen to me. :(