What Sort Of Topics Do You Like To Read On Mylot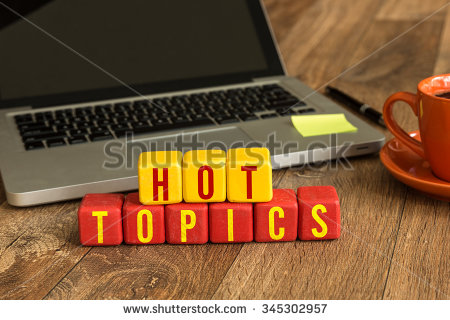 Sutton, England
September 30, 2016 9:45am CST
There is a wide range of topics to choose from on myLot. I personally like anything to do with travel. I drool over the places other members have visited and take great interest in their photos. Nostalgic and historical posts are always a win and er with me. I have learned much about different eras from mylotters. I read a post about Westminster Abbey recently and although I live near London and have visited the Abbey many times there were gaps in my knowledge about it's earliest history. Reading about mylotters daily lives makes a good read. It's good to know what friends on the site are doing. It can also give insight into various countries. I like to read more controversial posts. Many peoples viewpoints are illuminating especially the race for President in the USA. I don't write controversial posts as I am mindful of upsetting somebody. What sort of topic do you like to read on myLot?
9 responses

• India
30 Sep 16
My personal opinion though but there should be more discussions on subjects like History and Science.

• Sutton, England
30 Sep 16
There's a lot on history. It would be good if we could have categories for topics.

• United States
30 Sep 16
I really enjoy the posts regarding the everyday lives of members here.

• United Kingdom
30 Sep 16
I like to read a wide variety but respond on a small percentage. It totally depends on my mood...and my wifi connection. Today it is horrendous so I'm responding to a lot less than I normally would.

• Sutton, England
30 Sep 16
I read more than I write. It is quiet on here at present. If I can't find anything to respond to I check out older posts.

•
30 Sep 16
I like posts with sarcasm or humour in it



• Sutton, England
30 Sep 16
Yes I like humour and posts with an interesting twist.

• United States
1 Oct 16
I love to read about the different crafts that people are working on most of all. Otherwise, I prefer the diary type posts where people just write about their every day lives and what is going on.

• Sutton, England
1 Oct 16
I find crafts interesting and enjoy reading about peoples lives.


• Bangalore, India
30 Sep 16
I usually open anything that sounds interesting to me. What i never open are discussions about politics, sports and religion......Also the ones about food...what who ate and when..i don't open those anymore either. Most other topics i am game.



• Sutton, England
30 Sep 16
having cups of coffee and food stuffs can be boring.

• Greencastle, Indiana
30 Sep 16
anything that sounds good ha ha ha no I like reading stuff that helps people & things that people are doing as well as things my followers are doing or have done for the day. I have wrote about a lot of things that help people & what I've been doing with the cabin & a lot of other stuff that makes for good reading that keep you interested so I hear.

•
25 Mar
@Gillygirl
Gill, how are you doing? I like to read posts on interesting stories and personal things people want to share.