Another Twist of the Kaleidoscope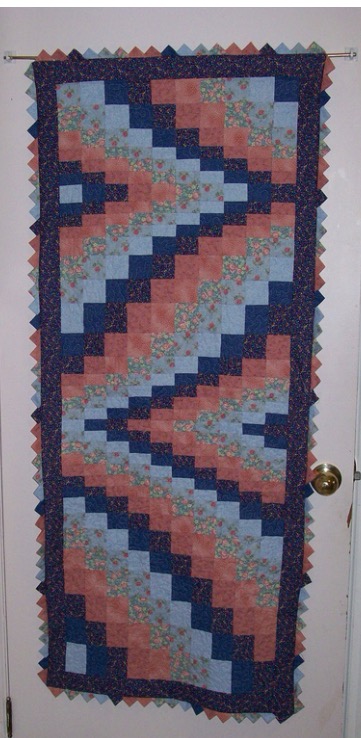 Canada
October 1, 2016 3:52pm CST
In the last year my life has gone through many changes. It's about to change again. Last November my mother became ill and was to spend one night in the hospital. My father came home (just for overnight) with me, so I could bring him back to the hospital in the morning. Ten days later, my mother was brought home, and my overnight guest left as well. A week later, my mother went back into the hospital and my father came back to my house.....again, just for a night. Subsequently, my mother passed away. My father did not want to return to the family home without my mother. Suddenly, my overnight guest, was a permanent resident. Now, a year later, he will be moving to a senior's residence. If life is compared to a kaleidoscope, every slight turn or shift changes our view dramatically. My kaleidoscope, just shifted again.
7 responses

• El Paso, Texas
2 Oct 16
I hope he will be happy in his new home and that you'll get a little rest, I imagine you're worried though, I hope you'll find that he's in good hands.

• Canada
2 Oct 16
Time will tell. He needs to make his own choices. It is out of my hands. I can see things going horribly wrong, but again....he needs to make his own decisions.

• El Paso, Texas
2 Oct 16
Maybe he isn't able to make logical choices anymore
@Morleyhunt
if you feel it isn't the right thing for him to do then perhaps it would be in his best interest for you to step in and discourage the move. I was slow to realize that mom suffered from dementia, I'd spent so much time with her that I missed the subtle signs that she was no longer making wise choices.

• Canada
2 Oct 16
@rebelann
he doesn't qualify for long term care....he doesn't really need assisted living....but he doesn't seem to have a governor....if he starts to choke, he keeps on eating. If he's out walking, he charges blindly ahead....now he suddenly thinks he doesn't need a walker. If he does something foolish, he will qualify for long term care. This is probably best. Now I need to step back.


• United States
2 Oct 16
odd how that tends to work out, eh? i know that when my step-dad passed 'n my momma needed surgery her stay here with me 'twas to be jest 'til she recovered. she couldn't bear livin' 't her house neither :( so's stayed here with 's fer nearly 3 years. i hope that yer dad 'tis content with movin' to that seniors residence, hon. beautiful quilt! i'm gonna try me one 'f those one 'f these days :) big hugs!!

• Canada
2 Oct 16
It was his decision. I think he needs to be somewhere else. Now I can go back to being a daughter instead of a caregiver. Now I need to step back and see what happens.

• Canada
2 Oct 16


• Canada
2 Oct 16
Sounds like another page is being turned. If this is truly what he wants, I am hoping it all works out. He will probably enjoy having his independence, as I am sure you will enjoy it as well.

• Canada
2 Oct 16
At this point, I'm relieved....the responsibility is out of my hands. I will go back to once a week visits...imagine....I'll have my own life again.

• Canada
2 Oct 16


• Canada
1 Oct 16
I'm actually pleased. He'll be happier and my husband and I will have some much longed for privacy. It's just another change....everything in our house will change.

• Canada
1 Oct 16
@Morleyhunt
It sounds like you have a busy household with grandchildren and yourselves, so hopefully it will make for a good move.

• Charlotte, North Carolina
2 Oct 16
That is a brilliant way to put it-one little turn and everything changes. Not always changes we want or enjoy, but things changes we have no control over.

• Canada
2 Oct 16
I read that many years ago and internalized the thought. It is so true how a slight shift can change the entire picture/view.

• Winston Salem, North Carolina
2 Oct 16
I imagine you and your husband will enjoy having a little more privacy again!