Hurricane Matthew A Category 5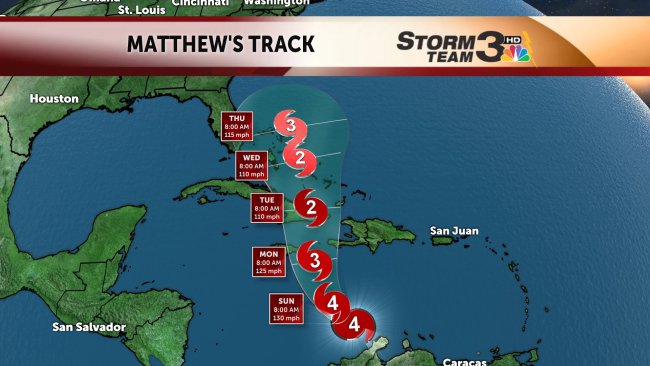 Jacksonville, Florida
October 1, 2016 10:56pm CST
Florida seems to just want to not pay attention to this powerful hurricane, and take it lightly, because Hermine some people thought was blown out of proportion. However, we need to realize that Hermine's wind gusts only reached 80 miles an hour at it's highest peak, and still 5 people were killed, and it left a lot of damage. Well... Hurricane Matthew is now a category 5, clocking winds at160 miles an hour. Double what Hermine did, and I just hope Florida does not think this will just blow over. If we are lucky, maybe it will turn towards the sea. However, we are going to get something. Even the outskirts of this kind of hurricane, can be very damaging. If you live anywhere near the east coast of Florida...please don't wait until the last minute to do something. Please...
https://video-mia1-1.xx.fbcdn.net/v/t43.1792-2/14475047_778043658965812_6382517896609792000_n.mp4?efg=eyJybHIiOjE1MDAsInJsYSI6MTAyNCwidmVuY29kZV90YWciOiJzdmVfaGQifQ%3D%3D&oh=3a2bb1ac869bcc06ca65cba66e9d94b6&oe=57F0BBA3
4 responses

• Chile
2 Oct 16
I hope there´s no damage with the hurricane


• Gainesville, Florida
2 Oct 16
I was just on the National Hurricane Center's website, and their latest projections have the storm staying to the east of, and off of, the coast of Florida. I'm thinking this one is going to miss us, although I plan to continue to keep a close eye on it.


• Gainesville, Florida
2 Oct 16
@teresatrotter
Actually, we are very much at risk, even though we are inland, because we have such a heavy tree canopy. Any combination of high winds and rain can weaken the trees and cause them to topple over. In Gainesville, the biggest destruction and loss of life from tropical systems always occurs AFTER the storms pass, because that's when all the weakened trees start falling over, damaging cars, houses, people, etc. Back in 2004, when Hurricanes Jean and Frances went through Gainesville, our greatest loss of life was weeks AFTER the storms had already passed when all the trees started falling over onto people's houses. So, we do need to take this very seriously!