4 things I realized when have overcome my fear of being alone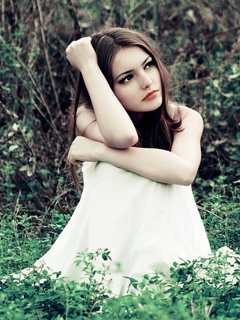 Vietnam
October 3, 2016 4:32am CST
Hello!! Have you ever been lonely?? Well.... I have been, but... I realized a lot about that. And let's see what's that :) 1. I learned many interesting things about myself -This may sound crazy, but you can not comfortably make your decision. Nearly half of your decision directly affected by your subconscious programming-stuff you do not even realize what you're doing. Most people do not think or ignore what happens in life, because they never stopped to consider what causes their behavior. As a result, they can not change their behavior for the better. Practice meditation and daily exercise has helped me dig deep enough to find the source and know responsible for their own actions. I learned how to perfect from myself, not to lose faith in their own, and make use of my personal strengths to succeed. 2. I became confident with myself -Surprisingly, a lot of people feel like they can not do something fun, unless they have 1 friend. I remembered that's how I felt when I was in elementary school. But when alone to face the fear, I spent a lot of weekends in the dorm room and feel sad, because I really want to go see a movie or a play or a concert, but no one else is willing to go with. I do not want to go out because I think I would like a loner, no relatives. Finally, I realized my dependence on others is absolutely not good, so I decided it was time to pass. I began my healing process by going to a coffee shop. I took a book on bookshelf (I sure everyone would stare at me, so it's good to have one place to evade the eyes of everyone). But it helped me to easily find out how to solve. It made me feel comfortable enough to talk to strangers, and I became more confident 3. I have to change to feel happy and more active. You know what's funny? I'm an introverted person, but I did not even know it until yesterday. I wish myself as "must" go out with someone else after school or work, but spend some time alone taught me that I do not really like that at all. Do not misunderstand me. I believe that friendship is very important. We all need at least one friend spirit worthy of our trust. It's hard to deal with moments of life without taking a person to talk to. But that does not mean you should go out with friends at a bar or restaurant on one evening only. Sounded tired (not to mention expensive)! I feel young in a way that is very difficult to explain when I'm lonely. I called my apartment where I live is the "fortress of loneliness." I've grown to love living alone so much that I'm not sure I would change it for anything. I can wake up, turn on classical music, the work is not interrupted and that I forgot the time. Where can I get a good book, howled with my dog and read in silence. It is good to have it, but sometimes I'm a lot happier when that's the exception, not the norm. 4. Alone is nothing to fear. Remember: this is all coming from a 13-year-old girl, who had his first overcome the fear. Give it a chance if you doubt me. If you have a specific fear, then just tell me so that I can share with you. Please comment If you have any thinking!! What do you think about this discussion?? What do you think about lonely?? If you are same as me so what will you do?? Alexstrasza
4 responses

• Bangalore, India
3 Oct 16
You realized all this at 13? It took me 2 decades of my life to slowly learn all this. But since you are young...i would suggest you keep your options open. try new things...at least TRY it before you decide it is not for you. It is a good discussion...i agree with your point of view.


• Vietnam
4 Oct 16
@ms1864
Ok but If you wanna know why I can write it so maybe someday I will write a discussion about it


• Australia
3 Oct 16
I love being alone in the sense that you don't have someone on your back constantly telling you what to do and people who think they know everything.

• Vietnam
3 Oct 16
Yes!! I like your opinion, that's so cool comment!! Sm;)e and thanks thanks thanks a lot!!

• Australia
3 Oct 16
@alexjessi
I just love the feeling to have some time on my own.

• Vietnam
3 Oct 16

• Hyderabad, India
3 Oct 16
Remaining alone is a nice experience. Only people with self- confidence can withstand loneliness. Actually, it is loneliness that makes one perfect and develops self-confidence in a person..

• Vietnam
3 Oct 16
That's right!! I think same as you too so do you like to being alone ?


• Vietnam
3 Oct 16
Sm;)e and thanks for your comment!! I am glad to see you everyday comment my discussion A thousand thank you for you my friend ;)