Vegetarian Hot Dogs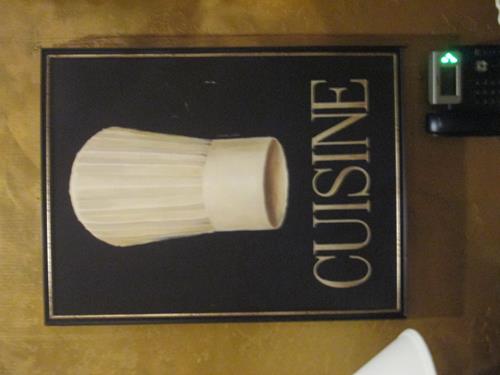 United States
October 3, 2016 1:50pm CST
Hello My Lot friends, I know I'm way behind with comments and thank you all so much. I just returned from out of town over the weekend. My dance troupe and I went to Iowa - 5 hours away to participate at a Renaissance Festival. It was a lot of fun, but I plan to tell you all about it at a later date, because I find it best to write about what I feel inspired to write about and that, my friends, right now, is hot dogs. Yes, you read right - hot dogs. Not just any hot dogs but a super special kind of hot dog that is vegetarian, comes in a can and is called "Super Links". I enjoyed these a child, and even though I eat meat - there are very few meats including most cuts of steak that I like better than these vegetarian hot dogs. According to the label the main ingredients include egg whites and soy protein. Mmmm. As un-tasty as that sounds they are perfectly delicious cold, cooked or prepared diced as a sandwich spread. One bite and I was right back to my childhood. Thanks to my parents for buying me a case lot of 12 cans. Photo:Mine
6 responses

• Sheffield, England
3 Oct 16
I have been enjoying vegetarian hot dogs too just lately. I bought some Quorn Frankfurters which are surprisingly good. I was never very fond of the meat version of Frankfurters, but the Quorn are quite tasty. I serve them in hot dog rolls with some friend onion and a sprinkle of grated blue cheese

• United States
4 Oct 16
Great minds think alike. I agree with you, meat hot dogs aren't my favorite either, but the veggie ones are great. I like that blue cheese idea.

• Sheffield, England
4 Oct 16
@FayeHazel
I got the blue cheese idea after I went to a festival and bought what was being described as a 'posh dog.' It was just a regular hot dog apart from the fact that they put blue cheese on it, rather than the usual cheese. I guess it gives it a little more sophistication, not that a hot dog is supposed to be sophisticated. The veggie ones really do make a great snack.

• United States
4 Oct 16
@5thHouse
-- Posh dog, I like that. lol. When I went to Chicago they had a "garden" dog. TOmatoes, Pickles, Peppers, onions, relish, lettuce... I think...

• Moses Lake, Washington
3 Oct 16
We've started eating vegetarian the last month or two. So far I can't stand tofu hot dogs but the grainy ones are about the same as regular ones.

• United States
4 Oct 16
Congrats on going vegetarian. That is awesome!

• Moses Lake, Washington
4 Oct 16
@FayeHazel
We're continuing to eat eggs cause we have chickens. No sense in feeding birds then not getting something for it. Otherwise we're staying away from fatty meat and butter and cheese. I had not realized how addicted I was to cheddar until I began eating this way. We've eaten whole grains for years but not gone all the way, so to speak.

• United States
3 Oct 16
I have never met a vegetarian hot dog that I enjoyed. So where did you find these? I am a long time veggie--but the meat substitutes have never seemed all that tasty to me--but . . . .every once in a while I miss a hot dog or a hamburger

• United States
4 Oct 16
As a kid we got them at an Adventist book store - a lot of Adventists are vegetarians... I had to order this online. They are much better than other brands I've tried.

• United States
5 Oct 16
@FayeHazel
I have been a vegetarian for almost 20 years now--luckily, I have always loved vegetables and never really liked meat all that much

• Denver, Colorado
4 Oct 16

• United States
3 Oct 16
I've never heard of those! Do you get them in the US? Looking forward to hearing about the Renaissance Festival.

• United States
4 Oct 16
Oh yes - US. product, in my youth we got them through a 7th Day Adventist store, this time I had to order them online though