Part Three Memories of Our farm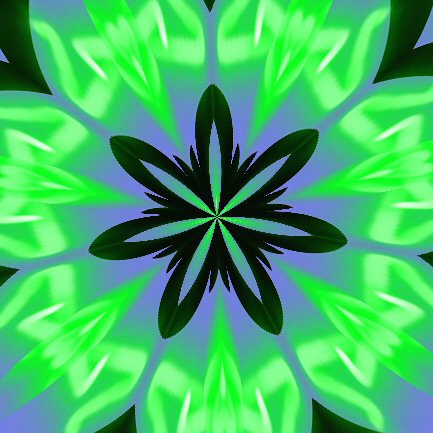 Garden Grove, California
October 3, 2016 4:05pm CST
The hillside rose to the railraod track way above my grandpas carbin We had a bee hive yard on that hill side.to my left walkig quite a ways was another' big fenced in fiedl right above our second' apple orchardl It was fallowedl. Hete' my mom a nd I found gem stones and also Indian relics two tomahawks of pink quarz 'chiseled to a very sharp edge and a dozen pink quartz arrow heads and part of a bow. So we knew that Sioux Ogalla tribes had once been on that hill side. My mom had planted what she called nosegay little gardens on the various fields of blue bells, iris and Johnny jump ups. She carried water to them when the fields were not being irrigated. An interesting factor the railroad ran through our farm so the field to the left of my grandads cabin ran to the edge of the tracks on the other side we also owned two large fields that rose to the hill that divided our property from another farm. "A uuge irrigation channel ran through those fields.we swam in' that during summer hot days. One original third part and graphic by P Hatley copy righted 2016
7 responses

• United States
3 Oct 16
What a wonderful place for a child to grow up. I love the part about those little gardens "nosegay" gardens by your mother! Loved reading this.

• Garden Grove, California
4 Oct 16
she was a dreamer, a happy woman who stayed young amd my dour much older dad never dfd understand her so he lied about his business trips and had affairs with two other women I found out because I met the offspring who were my same age at the time 19 I was completely sickened at him first he' took advantage of me at 7 because my mom was in the hospital Just once as young as I was I knew he hurt me and he did something wrong. I was afrad of him amd I never let myself be alone in our home with him. He never touched me again but my mom was back by then,I never told her about the half sisters as it would have killed her she adored him why I never understood but they fought every day til I move out at 19.

• Moses Lake, Washington
4 Oct 16

• Moses Lake, Washington
4 Oct 16
@Hatley
One of my sisters tells horrid tales about my Dad and even that my Mom threatened her with a frying pan! I have no clue if she's just trying to stir up trouble or if stuff did happen before I was born. My Dad was never weird with me. I am sorry about your childhood.


• Boise, Idaho
3 Oct 16
You have a great memory! I recall my grandparent's place as clearly. It is ingrained in my memory forever. Such an important part of my youth. What a nice testimony to the indians.

• Garden Grove, California
4 Oct 16
yes when we found those I could imagine a tribeliving there their teepees all arnd as it was a huge field. I feel bad that we did not give those things to the Historical socety fro Indain lands in 'rapic City South ?Dakota. I never saw t hose again whe m my parents sold the farm amd moved to Tempe Arizoma

• Boise, Idaho
4 Oct 16
@Hatley
.......That is a shame but they probably got a lot of them from elsewhere.

• Garden Grove, California
4 Oct 16
@celticeagle
yes as the Sioux had a large tribe that o nce settled my home state now there are Ogallala /Sioux at Pine Ridge INdian Reservation


• Moses Lake, Washington
3 Oct 16
Thanks for allowing me into your world.

• Garden Grove, California
4 Oct 16
hi Lenore amd Marliona its a pleasure to share a time back that was so simple bt I kive growing old the electronic age

• Moses Lake, Washington
4 Oct 16
@Hatley
I also have farm memories from my childhood, dear Patsie. I share some of your fondness for that life. Your Mother sounds like she was a grand Mom for you.


• Roseburg, Oregon
4 Oct 16
Did you sell the beautiful farm when your parents were gone.

• Garden Grove, California
4 Oct 16
my parents sold it to a famoily that workled for tHem in their honey 'business so they could move to Tempe /Arizona for my dads bad arthritis. I never saw the farm again after I moved to Arizona to be with them.f married tjhere several years later. there were things at the farm that they sold that should have been sent to me as they belonged to me.I was hurt when my mom admitted tjhey'should have let me have all my books as my children could have used them she said "We never expected you to get married" say what? what a thing to say to me I married at thirty so they expected I would be an old maid?


• Garden Grove, California
4 Oct 16
yes it was and i remember laughing at my moms swim suit as it came to hjerklnees this was bach whem women thught they had to wear gosh sweful looking bathing suits we did have fun simple pleasures

• Banks, Oregon
3 Oct 16
Sounds like a beautiful farm to grow up on.

• Garden Grove, California
4 Oct 16
it was and I was a happy farm ikjd way bacl when I was growing up.

• Garden Grove, California
4 Oct 16
neither its part one of a true story about my child hood on the farm