The girl with large innocent wet eyes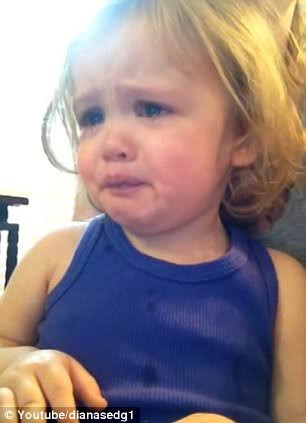 India
October 4, 2016 1:25pm CST
Those innocent, big round eyes were filled with tears of guilt. Not a single sound she made, not a word she spoke against of the woman who was constantly muttering something to her, who seemed filled with rage. The woman in sari, and the little girl in uniform, were both sitting next to each other in a scarce train; but somehow this bench was filled with four people. The innocent eyes, the eyebrow shrinked and the round fance of hers, were directed towards the woman. Maybe her eyes spoke so many things to that lady, which I failed to read. I was sitting on the opposite bench, having the clear view of what was happening. As a nature, I am very sensitive towards the topic depression, cries or sadness. I've been sensitive to this topic, curious about this topic, wanted to find the way out of it, since I was of 12th standard; which is 5years back from now. How you treat your child from the young age makes them either prone to depression or even a bright ones. How one treat their child is the foundation for how that child would develop as a person. Its quiet usual that mother and daughter have some arguments. Its the way mother showcases her care and tries to protect her child from anything which is threatening for her child. Maybe it was the rarest scene happening between this mother-daughter relationship. But I didn't like the fact that I didn't know how to calm the situation. The next thing I saw was the lady pushing the little girl from her elbow along with those mutterings. The girl was still silent and she caught me looking at her. This seemed to repeat- the lady being silent for sometime, then muttering something and pushing and the girl noticing me looking at her. The little girl dunk her head down, with her uniform tie, she wept her tears. But in all these, not even a single sound she made, not even of weeping. Maybe she even tried hard to hold her tears back. I didn't had a single clue what to do, what to say. And I just changed my place.
3 responses

• Philippines
7 Oct 16
Poor little girl . Even her cries were stiffled and hidden . If only i can tell her mother that she's depositing a lot of hate and anguish into the little girl's heart whenever she becomes harsh to her .



• India
7 Oct 16
Yes seriously! Even I wished talking and calming her mother down..but didn't know exactly how to do it.

• Philippines
8 Oct 16
@RitzzView
Here when someone reports the mother to the Dept. of Social Welfare & Development or even the. Bantay Bata (Guard for Children) , the mother will surely be jailed and the kid will be put under The custody of the DSWD until a relative they have investigated to be a good guardian will be chosen to take care of the kid .

• India
8 Oct 16
@SIMPLYD
But, I guess those are fro l for extreme situations..



• Oxford, England
7 Oct 16
It is really hard to know what to do when we see a situation like this. It could be innocent, or it might not be.

• India
7 Oct 16
Yes, you're right! I couldn't even understand the whole situation clearly.. Just tried to interpret..maybe was even wrong.