Matthew seems to be doing the two step dance... It is all over the place.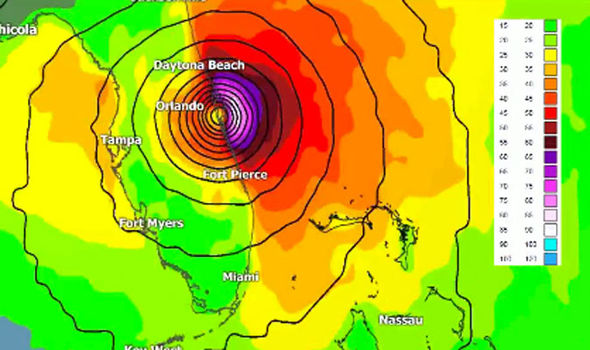 Jacksonville, Florida
October 4, 2016 3:49pm CST
My sister just advised me that the new weather models just posted. predicts that Matthew shifted back to the west again. I took another type of image to let people see, that even though this storm is projected to stay largely over the ocean...it is big enough to cover the entire state of Florida. See the rain bands projected in south Florida from this storm. This is not good.
2 responses


• Jacksonville, Florida
4 Oct 16
Really... It did not miss Haiti though... And storms are known to hit Florida and the Carolina's a lot. So I am not going to just dismiss it altogether, but I will check it out.

• Jacksonville, Florida
4 Oct 16
I looked... And according to boatus.com...we are going to get slammed!!! So there is something to have concerns about.

• Kingston, Jamaica
4 Oct 16
@teresatrotter
definately. They up date every few hours... rem. if you have a yacht and it is damaged... it is there pocket.

• Bunbury, Australia
5 Oct 16
We haven't heard much about it in Australia yet.