Favorite Television Western # 1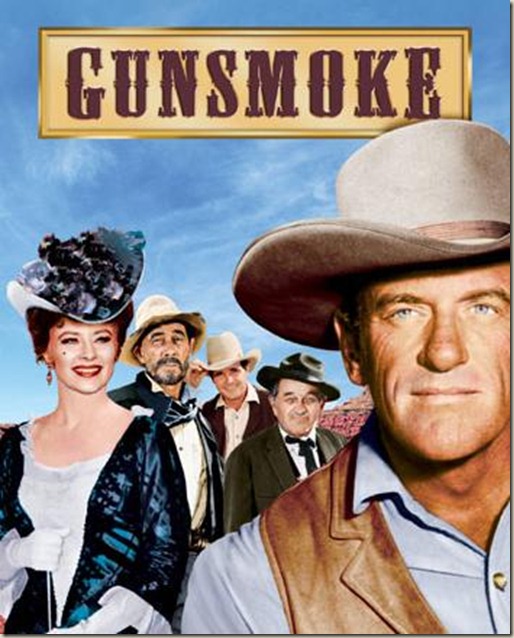 United States
October 6, 2016 9:15am CST
I'm pretty sure this one will be no shock to no one being my number one favorite western show. It was the longest running western which started in 1955 and was done in 1975. Perspective on that, it started 10 years before I was born and finished when I was in the 5th grade. It is of coarse, Gunsmoke. Like Bonanza yesterday, I actually remember watching some of the episodes as a kid, but I have seen all thanks once again to syndication and TV Land. It started as a radio show, 1951 to 1962 and when television became more popular it was picked up as a regular series. It is set in Dodge City, Kansas and revolved around Marshall Matt Dillion. I like the early episodes with Chester and also the later ones with Festus as his deputy marshall's . Ms Kitty ran the saloon and Doc Adams filled out the main cast fro the series. I still love watching this most afternoons.
5 responses

• Los Angeles, California
6 Oct 16
Was there any other choice? One of the greatest TV shows of all time. The producers wanted John Wayne to play Matt and he respectfully declined and suggested his young friend James Arness. The Duke actually introduced the debut episode of Gunsmoke.

• United States
6 Oct 16
No, no other choice for me. Yes I read that about John Wayne suggesting James Arness to be Matt Dillion.


• Green Bay, Wisconsin
7 Oct 16
I thought this was the longest running series. I also enjoyed this one. I was 2 years old when it started on TV.

• Daytona Beach, Florida
6 Oct 16
Nope not a Western fan. I don't think I ever watched an episode. I might check out what they have on YouTube and see what I have missed.

• Canada
6 Oct 16
You're lucky to see these classics haven't seen that show since a dogs age. Brings back some memories of a time when the world wasn't so crazy and you know there was nothing like a good cowboy show to set you straight. If you like that one then I suppose you liked this song too. I know I did.

Hope On The Rocks Releases 10/30/2012 Pre-Order on iTunes here! http://smarturl.it/hotritunespre