A BABY WOODPECKER RESCUED!!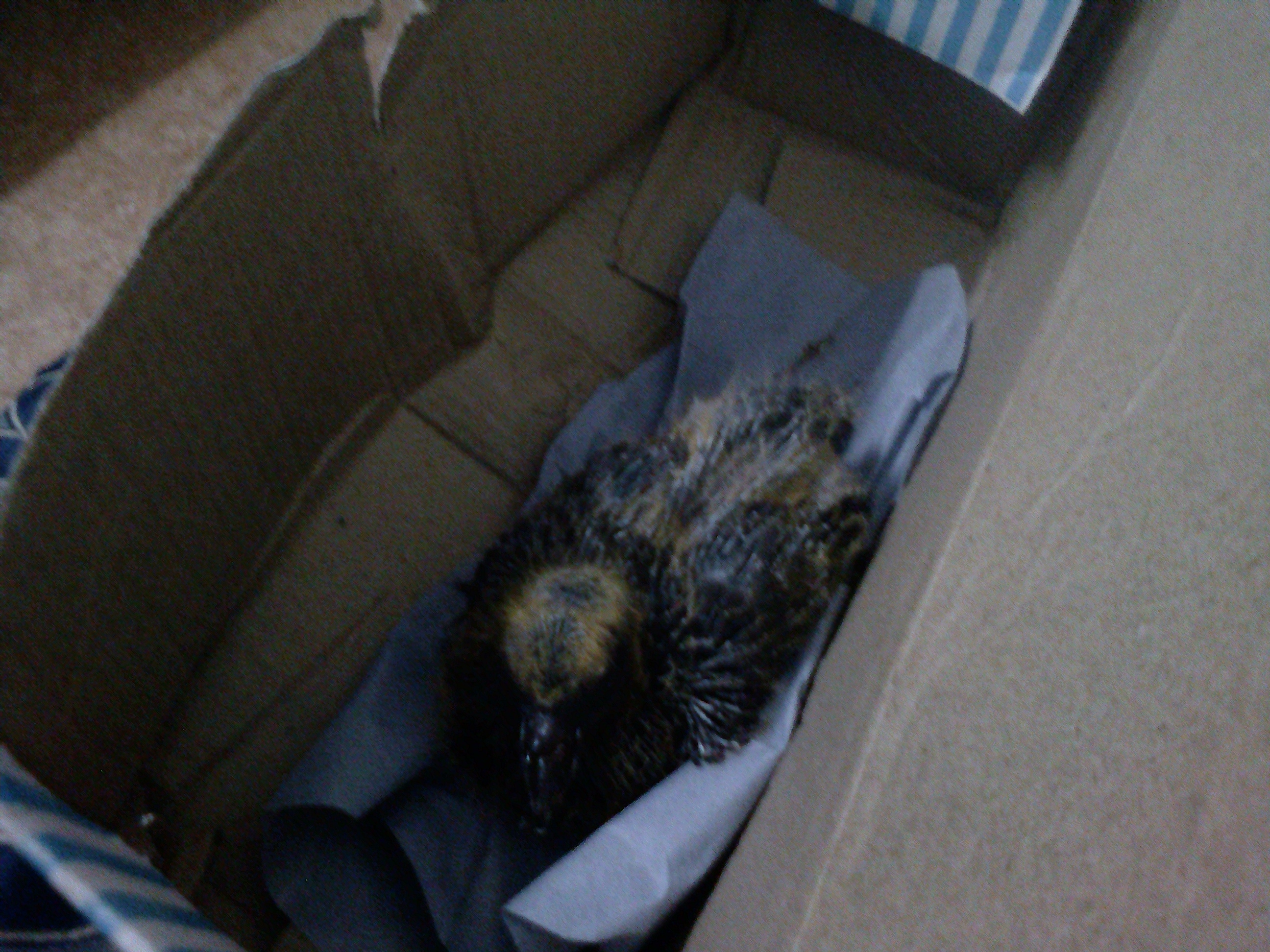 Bhubaneshwar, India
October 6, 2016 10:02am CST
I wish i could upload here the video of a baby wood-pecker rescued by us!! It was a tiny baby. First of all, when i was driving and coming to home, i found a baby being attended by a stranger and asked my father, what was it. He answered, it might be owl and i came back to our house. That baby was near the compound wall of our neighbour with whom we don't have a cordial relationship. I asked my father to take it back to our home as the stray dogs are eyeing on the baby bird and he gladly accepted my request and brought it to our home. As we four were about to leave the home within 2hours, we were quite worried about the baby as noone would be there at home to accompany it. So, my father called the care-taker of this house, he suggested to ask another neighbour to keep the baby as they had many birds in their house and their house is never bereft of people and informed us that it was a woodpecker's baby. Hence, i messaged my good-neighbour to keep it and he fortunately was willing to accept the baby and it's still surviving. I'm glad that my family serviced the baby for few hours. P.S. It hid under the dining table as it was scared like anything.



6 responses

• Canada
6 Oct 16
I am so glad you saved this innocent baby bird


• Bhubaneshwar, India
7 Oct 16


God gave me the oppurtunity to host the baby!! So, i had to do it..


• Bhubaneshwar, India
12 Oct 16
yeah, i was the host for 1hour

• Roseburg, Oregon
6 Oct 16
I hope the baby will be turned back into the wild when it gets older.

• Bhubaneshwar, India
7 Oct 16
yes, that's a great suggestion.. i would talk to my neighbour about it..



• Bhubaneshwar, India
6 Oct 16
yes, before this baby, we had rescued another bird baby, though i dunno what's it's name in english but i kept it for a night and i really miss it as the next morning, we left her to her mother who was chirping or calling her baby..!!

• Philippines
8 Oct 16
Why didn't you just get it as your pet instead ?

• Bhubaneshwar, India
12 Oct 16
as noone lives in home at day-time and this area is visited by cats most of the times.. my baba doesn't stay here.. my brother goes to his school and me to my university and my mom to her office.. so, i had no other option..


• Philippines
12 Oct 16
@anya12adwi
Oh i see . That's understandable why you let him be adopted instead . It's a good thing somebody took him in .


• India
7 Oct 16
I like it's pointed beak that beat on wood.

• Bhubaneshwar, India
7 Oct 16
and yes, i heard it doesn't eat anything that we people can feed it.