Poncho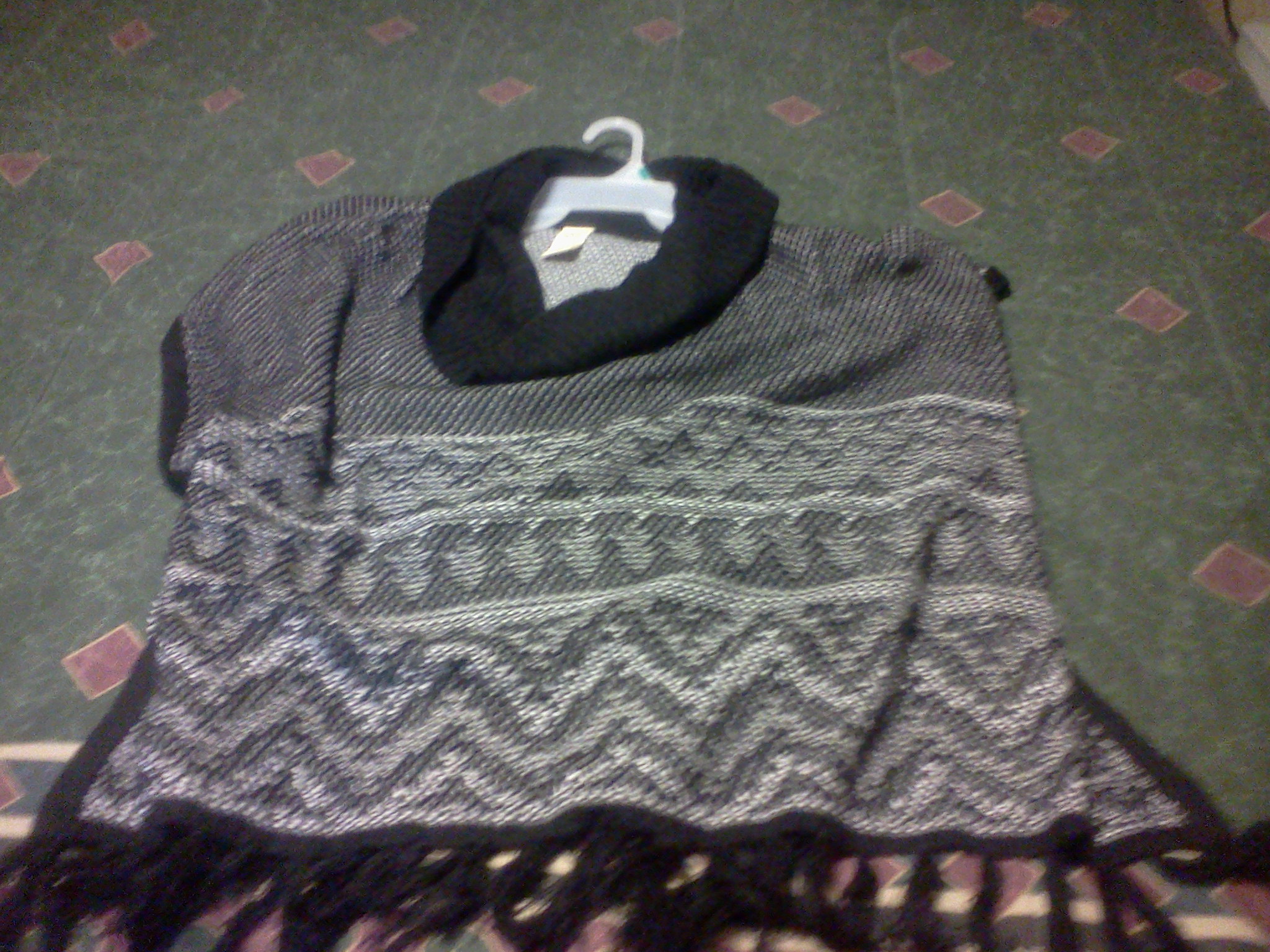 Onaway, Michigan
October 6, 2016 11:00am CST
Well I promised a picture of the poncho my man got me and here it is. They had 3 different colored ones I liked this one and one other one but I choose this one over other 3 because Black goes with everything. Did anyone use to wear these when they we're in style years ago? I did I loved them then and still do. I think now they are coming out with some nicer ones than when they we're in style before.
3 responses


• Onaway, Michigan
6 Oct 16
Thanks I like it also. I told him it could be my birthday present from him and I would not wear it til my birthday. Normally we go to a concert for my birthday but the concert we normally go to the guy is not going to be here this year so I told him when I saw this I want this so he got it for me.

• Israel
6 Oct 16
@Tina30219
now i see that i write nice so many times...let me change it: thats grate!

• Onaway, Michigan
6 Oct 16
@teenspirit
That's ok we are entitled to mess up sometimes as much as we write on here lol. I have done it a couple times here recently. Thank goodness for edit or spellcheck lol.


• Australia
6 Oct 16
Cool looking poncho that will keep you reasonably and stylishly warm :-) I was looking at a red/champagne woolen poncho last winter. But it never reached my wardrobe. LOL!

• Onaway, Michigan
6 Oct 16
Maybe you can get it this year. I see things I like and sometimes never get them and when I go back to try and get them they are gone. It bums me out when this happens to.

• Canada
11 Oct 16
Very nice!! I really like it! I use to wear them all the time when they were in style in the past. I have been looking at the new ones I may just have to buy myself one. It is nice when you pick a color that you can wear with anything.