Visited The Cemetery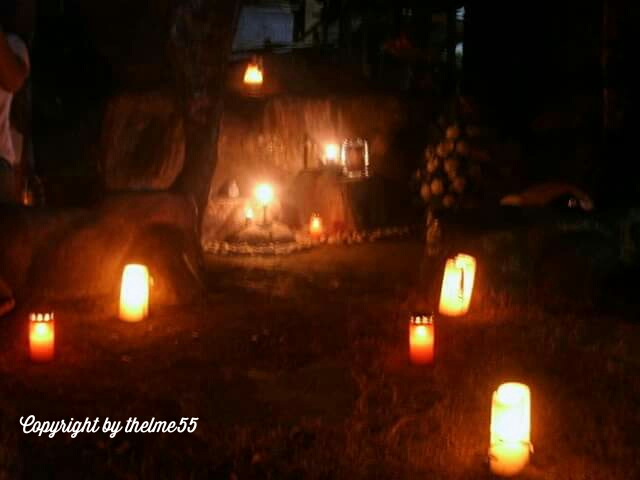 Germany
October 7, 2016 10:24am CST
This afternoon was not raining although it was overcast. My aunt, cousin and I went to the cemetery to visit the grave of my mother. We cleaned the graveyard of my mother before putting the flowers we brought from her and now my garden in the flower vase. The 3 of us just talked for a while about everything. Then we prayed after lighting the 3 candles we brought with us. The 3 of us are not so religious. Each one of us just prayed in silent. After our prayers, we locked the "house" of my mothers grave. I don´t know how it is called, maybe mausuleum? Anyway, I checked if it was really locked and found out that the cement wall was broken and that there must be someone who went inside and slept there. Now I wonder if the graveyards in your country have roofs and walls. I mean, in the Philippines, people who can afford build a small house where the grave is inside it and locked. Some even put toilet inside. Weird, isn´t it? In Germany the dead in their coffins are buried under the ground and above the graves, flowers are planted. How is it in your place? Talking of cemetery, it´s almost Halloween

8 responses

• Garden Grove, California
7 Oct 16
Its much the same here in there in the USA

• United States
7 Oct 16
i'm glad that y'all went, hon. 'tis most rare i go to the cemetery myself, nothin' there but soulless bodies. no lockin' to be done. dunno if'n they bury folks'n top 'f 'nother? sure'd save space if'n they did..


• United States
10 Oct 16
@thelme55
what a shame that one needs to lock 'em 'p :( i know that 'round here somebody goes'n a spree 'n robs all the graves 'f their flowers'n mementos, too. heartbreakin' 'n i've nary a clue what'd possess someone to do such.

• Australia
11 Oct 16
Over here. they bury them 6 feet under .. some are cremated..

• Bunbury, Australia
8 Oct 16
Here, some families will build a mausoleum depending on their culture and the laws in that district. Most are simply buried and a headstone placed on the grave. Some of these are quite simple and some are very elaborate. Some people prefer to be cremated and there might be walls at some cemeteries with hollows where ashes can be placed and sealed in.


• United States
7 Oct 16
Cool. Ours just graves and we do place flowers on the graves.