Trump's dirty Laundry vs Hillary's Dirty Laundry.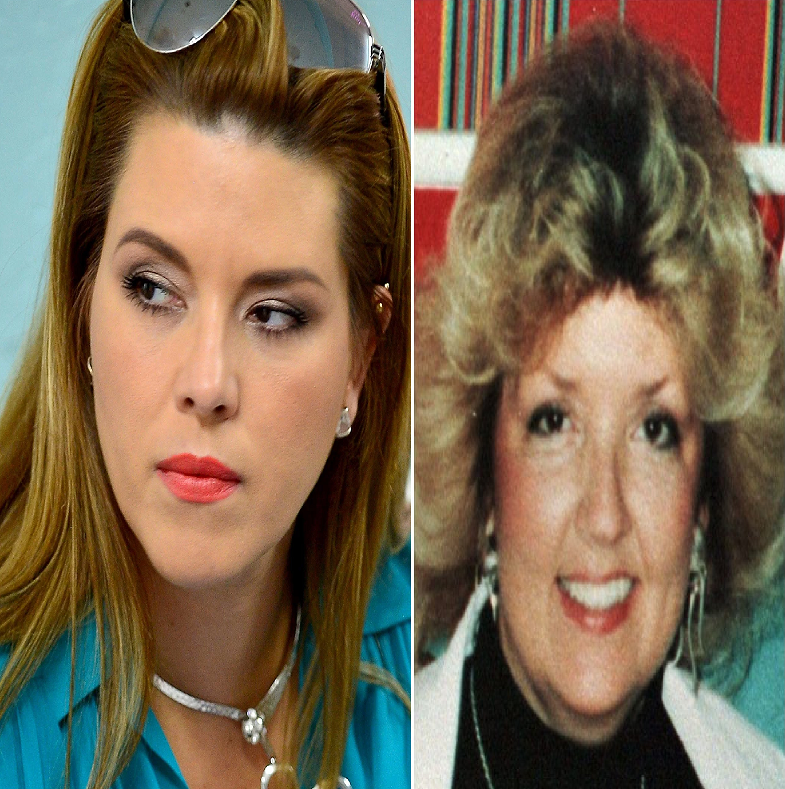 Calgary, Alberta
October 10, 2016 2:18pm CST
I have 2 videos relevant to the this topic: The woman on the left picture is Alicia Machado. She was a former Miss Venezuela turned Miss Universe, We know Miss Universe is very popular to Latinos, It is like the Super Bowl for them. Trump made billions out of this organization because of the Latinos who loves this pageant. Trump don't own the Pageant anymore which made the Latinos happy. Machado, who is now American citizen is campaigning against Trump because she said that he bullied her for gaining weight. She said he was very rude and mean to her during her reign. Alicia Machado is campaigning for Hillary Clinton. This is Juanita Broaddrick https://www.youtube.com/watch?v=h6-kguqFqwY She said that Bill Clinton Raped her years ago and Hillary threatened her to be silent about him. She accused him before but now Hillary is running for President for president, She resurfaced again and shared her side of the story. She said that she was dressed modestly that day but Bill Clinton still raped her. There is a lot of mudslinging this election and this time is personal. I can't say if these women are telling the truth but I know their grudges against the two had been a long time. I remember Alicia bashing Trump even before he joined Politics and I I heard Juanita had made her accusation years ago. Juanita Broaddrick is campaigning for Donald Trump.

The former Miss Universe who claims Donald Trump called her "Miss Piggy" says she'll be voting for Hillary Clinton. Alicia Machado spoke to INSIDE EDITION la...
4 responses


• Calgary, Alberta
10 Oct 16
Nah I dont think she is his type. Miss Universe have public scoring when she won. She won because of the final question. He is more into eastern European women. Alicia's hatred of him has something to do with him calling her Miss Piggy, Miss House keeping (Latinas are stereotyped as maids in the US). She also hated him because he invited media people to broadcast her work out to warn future Miss Universe winners to not gain weight. She said Trump's bullying of her caused her to have anxiety and eating disorders. I think what happened to her became a national issue in Venezuela because Venezuela see pageant queens as national heroes.

• Green Bay, Wisconsin
12 Oct 16
I'll be glad to put this election behind me. I already had the opportunity to vote and did so, yesterday.

• Calgary, Alberta
12 Oct 16
So who did you vote for? Ivanka's dad or Chelsea's mom? or did you vote for a 3rd party?

• Green Bay, Wisconsin
14 Oct 16
@CaptAlbertWhisker
I voted my conscience. I was surprised to find how many people were actually running for president that's not been mentioned at all by anyone in the news.

• Green Bay, Wisconsin
17 Oct 16

• Dallas, Texas
11 Oct 16
Alicia was insulted for her ethnicity and body fat(what little she had) while the other was allegedly raped... If we seriously live in a world where being raped and intimidated to staying silent about is a lesser offense than being verbally insulted, something is deeply wrong with humanity... The kind of wrong that makes me question why they're not in cages and sold as livestock...

• Calgary, Alberta
11 Oct 16
If I am an American Billionaire, I would have funded the campaign of a 3rd party candidate because the 2 party system is flawed. America is forced to vote for the lesser of the 2 devils because voting for the 3rd party is like an advantage for the bigger devil. My American relatives are confused on who to vote for and still undecided.

• Dallas, Texas
11 Oct 16
@CaptAlbertWhisker
It wouldn't matter how much money you'd raise as you'd need connections too. That's the advantage of the two major parties. As for your relatives, why don't they vote third party?

• Calgary, Alberta
11 Oct 16
@Hanyouyomi
they told me they were not on their ballots.


• Roseburg, Oregon
11 Oct 16
I am not sure what is true and what is not true. I just want the best person for America.

• Calgary, Alberta
11 Oct 16
Machado's story had been around for decades but she might have just misinterpreted Trumpy but there is a chance Trump is really a Bully. The accusation against Hillary though is worst. I am still neutral between both sides and I posted it this to know people's opinion.

• Dallas, Texas
11 Oct 16
@jstory07
You must be dreaming because it's neither of these two. Hell from what this election season has shown me, our government doesn't care about bettering America. So long as they can line their pockets and have sway over the masses, this country can go up in flames so long as it doesn't effect them.