She is at it again down there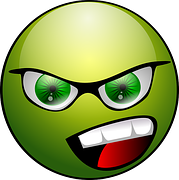 Wausau, Wisconsin
October 10, 2016 6:57pm CST
So my husband has his stereo on but you can barely hear it. She always has something to complain about with him and so does her mom. Well, I just got a text telling me to have him turn it down again. My landlord is getting irritated about it with them. The base isn't even on and she's complaining it is shaking her walls, like seriously? This is 3 times in less than 2 days. I want my house because their complaining is getting seriously old. She is seriously trying to get us evicted from here or even kicked out. Something needs to be done with them. Close to filing harassment charges over this bull. Hope to have our house very very soon. Even messaged the new landlord. Crossing my fingers!
4 responses

• Garden Grove, California
12 Oct 16
hope yiou get it soo n we had a landlady like that and she put up the lady downstairs f rom us to complaimn and com,plain about m,y sons desk chair making noises she did get us evicgted and the whole thing was just to get our apt for t he land ladys mother the man next door to us told us about it.

• Hyderabad, India
11 Oct 16
hope you will get one soon.

• Philippines
11 Oct 16
I hope you get a new house soon.

• United States
11 Oct 16
Maybe he could turn it off until you guys come to some arrangement. I would not want to be evicted for stupidness. A radio can be turned off. He could also use earphones to listen to the music for himself. I just hope you know that if the cops gave your husband that warning your music has to be loud. They would not warn him for no reason. If they have on record it was loud enough you sure can be removed for disturbing the other tenant. before you make a report on her think about it from both sides. Your moving and your neighbors could do the same thing. My neighbors had the music blasting and the cops were called. They were warned and stopped it late at night. Now it's during the day and I don't mind any more.

• Wausau, Wisconsin
11 Oct 16
When he does use it it is during noise ordainance time