Do you put the watermark on the photos you upload online?


Guangzhou, China
October 10, 2016 11:05pm CST
Some people will put watermarks as they are afraid someone will use their photos. But I have never wanted to put watermarks on the photos I upload online. For example, if someone who uses my cooking photo, it is like my honor and I will be proud of it. I don't mind it at all. This is why I don't want to leave the watermark. I like sharing.
10 responses

• United States
11 Oct 16
The reason why many people put watermarks on their pictures is because some will claim it's theirs when it isn't. I know many artists who draw portraits have to put a watermark because if they don't someone can easily take their pictures iand tell others they drew it.

• Singapore, Singapore
11 Oct 16
i don't put watermarks. I feel the same way if someone uses the photo I have taken. It's my honor.


• Singapore, Singapore
11 Oct 16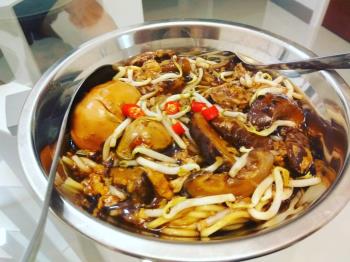 @youless
i haven't noticed any... next time k.

show you my dinner last night...


• Guangzhou, China
11 Oct 16
@XinfulThotz
It looks great






• United States
11 Oct 16
Yes, I do sometimes. It depends on the photo and situation. For instances, when I was selling my LV purse - I had to water mark it with my name/username because it had the serial #. Many people will steal photos and want to sell their fake bags. Little and behold, someone contacted me telling me they saw my photos used on Craigslist from a person living in another area! I flagged their post but we cannot do much...

• North Shore, New Zealand
11 Oct 16
I dont put watermarks.. But I think...yes its better to put a watermark for the pictures we have taken

• Philippines
11 Oct 16
I feel the same way, that's why I didn't put watermarks in my photos.