Favorite Halloween Movie # 2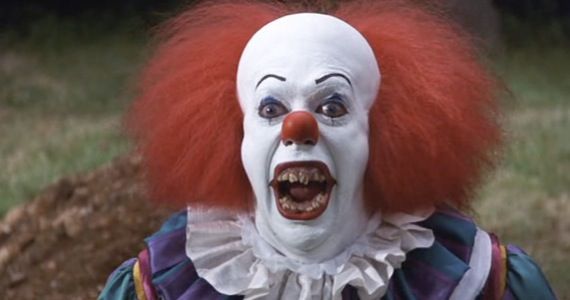 United States
October 11, 2016 8:37am CST
No surprise that Steven King has made my list again. Coming in as my favorite Halloween scary movie is It. If you dislike clowns, I advise you never read this book or see the movie. I'm clown neutral, never really been afraid of them but not a huge fan either. This movie first came out in the early 1990's, yet I finally watched the entire movie a few years ago. I fell asleep during earlier viewings. Rainy autumn days have that affect on me

The story revolves around a group of kids who encounter Pennywise the clown. He tempts George to a storm drain where he kills him. George's older brother Bill, and his friends begin encountering Pennywise. Thirty years later, Pennywise comes back to kill more kids. The others who learned of him 30 years prior come together to defeat him.
6 responses

• Preston, England
11 Oct 16
Tim Curry is great as Pennywise - it loses tension later with the spider creature as it is not as scary as Pennywise

• Los Angeles, California
11 Oct 16
I enjoyed the book It but was disappointed in the TV mini series version. King wrote a sequel.

• United States
11 Oct 16
I thought I read somewhere that he had written a sequel. Have a blessed day

• Banks, Oregon
21 Oct 16
Very scary movie, we all watched it way back in like 1990, scared my cousins so bad, they slept with a cross under their pillow.

• Daytona Beach, Florida
20 Oct 16
I love Stephen King novels and movies. IT made me afraid of clowns. I have read the novel umpteen times and have the movie on tape.

• United States
11 Oct 16
The book was really too scary. He didn't write a sequel. But there is a remake of the tv movie coming out next year.

• United States
11 Oct 16
Love the book and also love the movie. I have heard that they are going to redo this movie, it is supposed to come out next year.