Do you have some personal stuff on your office table?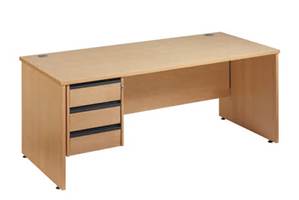 Guangzhou, China
October 12, 2016 1:19am CST
I have a photoframe and it is my son's photo inside. Actually it is a photo when he was little. Since at that time I had to go to work after my son was born. So I miss him and hopefully he would stay well when I could not take care of him. This is why I keep his photo on my table so that I can "see" him sometimes.
7 responses


• Banks, Oregon
12 Oct 16
Yes, my table has become a catch all lol.


• Canada
12 Oct 16
I really don't have anything personal on my work desk aside from my favorite coffee mug. The rest of the desk is covered with paperwork and orders at need to be done! There isn't much room for anything else.

• Roseburg, Oregon
13 Oct 16
That is sad when you can not stay home with your son for a few years.

• Singapore, Singapore
12 Oct 16
yes, I have my personal mobile phone on my desk, and a little fortune cat namecard holder


• Singapore, Singapore
12 Oct 16
@youless
Not really, I love kittens. Fortune cat is "zhao cai mao", you know? hehehe

• Guangzhou, China
12 Oct 16
@XinfulThotz
Yeah, I know "zhao cai mao"