Favorite Variety Show # 7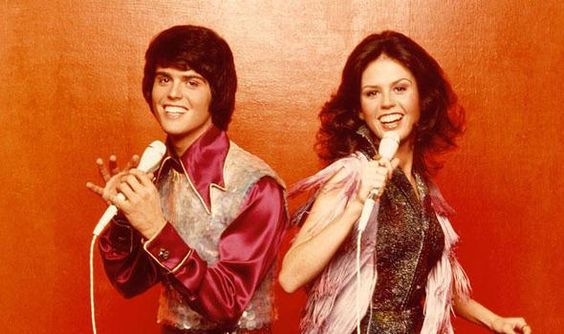 United States
October 12, 2016 9:04am CST
Coming in at number 7 as my favorite variety show is Donny and Marie. Donny had some hits with his brothers, The Osmond's. Marie was one of the youngest ever to go to number one with the song Paper Roses. In 1976 ABC gave them their own show. It lasted until 1979. At the time Donny and Marie were the youngest ever to host their own show. Both were in their teens.
4 responses

• Los Angeles, California
12 Oct 16
I watched this one every week. These days, their routine would be scoffed at but wholesome innocence is in short supply now. "He's a little bit rock and roll and she's a little bit country."

• United States
12 Oct 16
Yes that was the wonderful thing about these shows for me, the innocence of the times, simpler more happy. Progress isn't always a good thing for us.

• Lake Charles, Louisiana
13 Oct 16
@Dena91
It is a shame that shows are now pushing the envelope with crude language and adult programs.

• Green Bay, Wisconsin
12 Oct 16
I remember the show. I hadn't realized they were in their teens.

• United States
12 Oct 16
I believe he was 18 and she was 16 or 17 at that time. A few years older than I was, probably why I enjoyed it.

• United States
12 Oct 16
A fun show to watch. Nice, clean fun.

• United States
12 Oct 16
That's why I enjoyed it their show so much you never had to worry about something off handed or vulgar. Wish there more of that on today's television shows.

• United States
13 Oct 16
@Dena91
Me too! The older I get, the more I gravitate to programs that are just nice and sweet. I think we have had our fill of raunchy and violent over the years.